How do I create a padlet?
Padlet is the easiest way to create and collaborate in the world.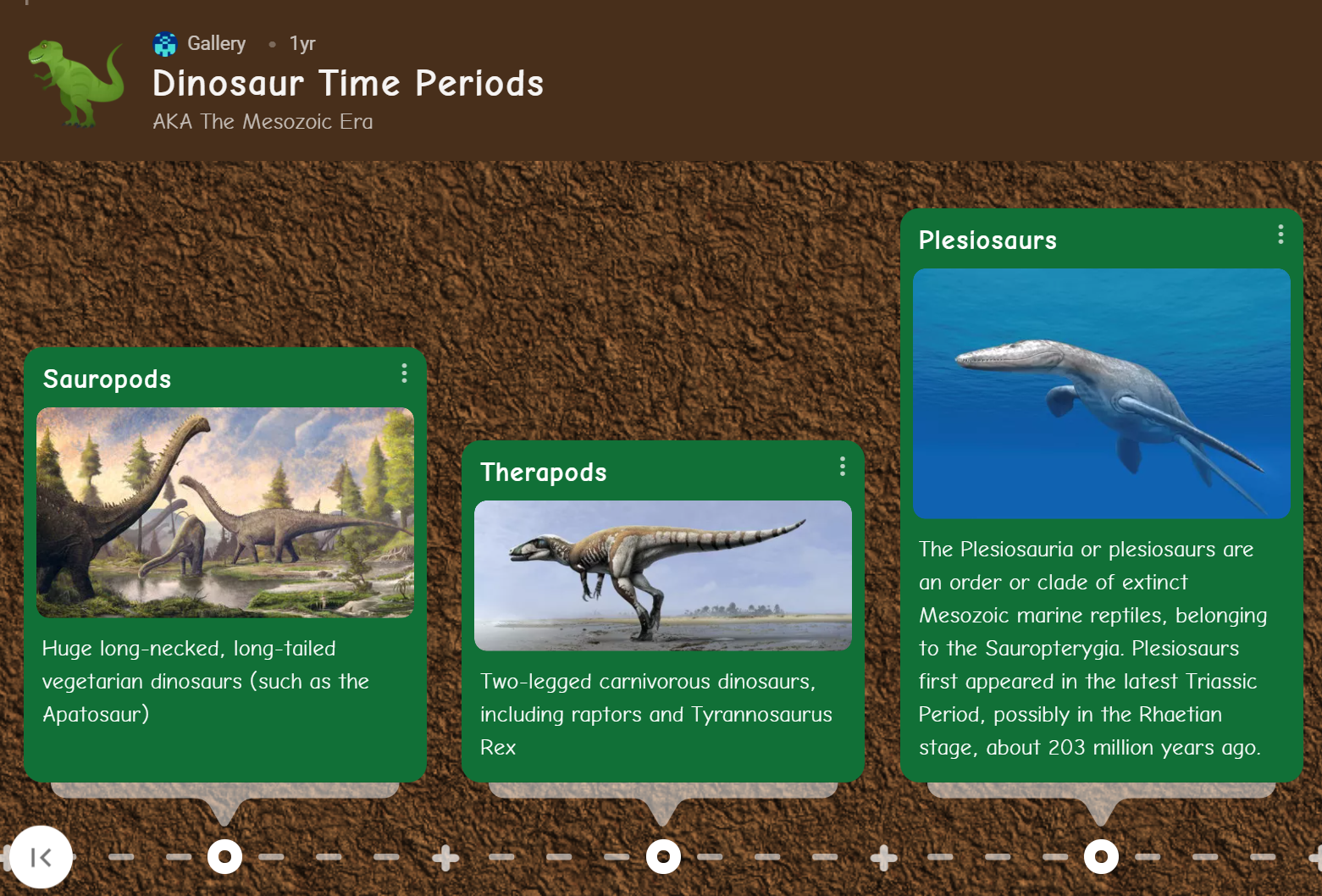 A quick look at the dashboard...
The dashboard is the first screen you see after sign in. It has:
Buttons to create, join and view padlets
A list of all padlets that you have made, visited, liked, and contributed to [Padlets] and
Your profile photo, top right, which opens pages related to your account [Settings]
You can always return to the dashboard via the Padlet logo, top left.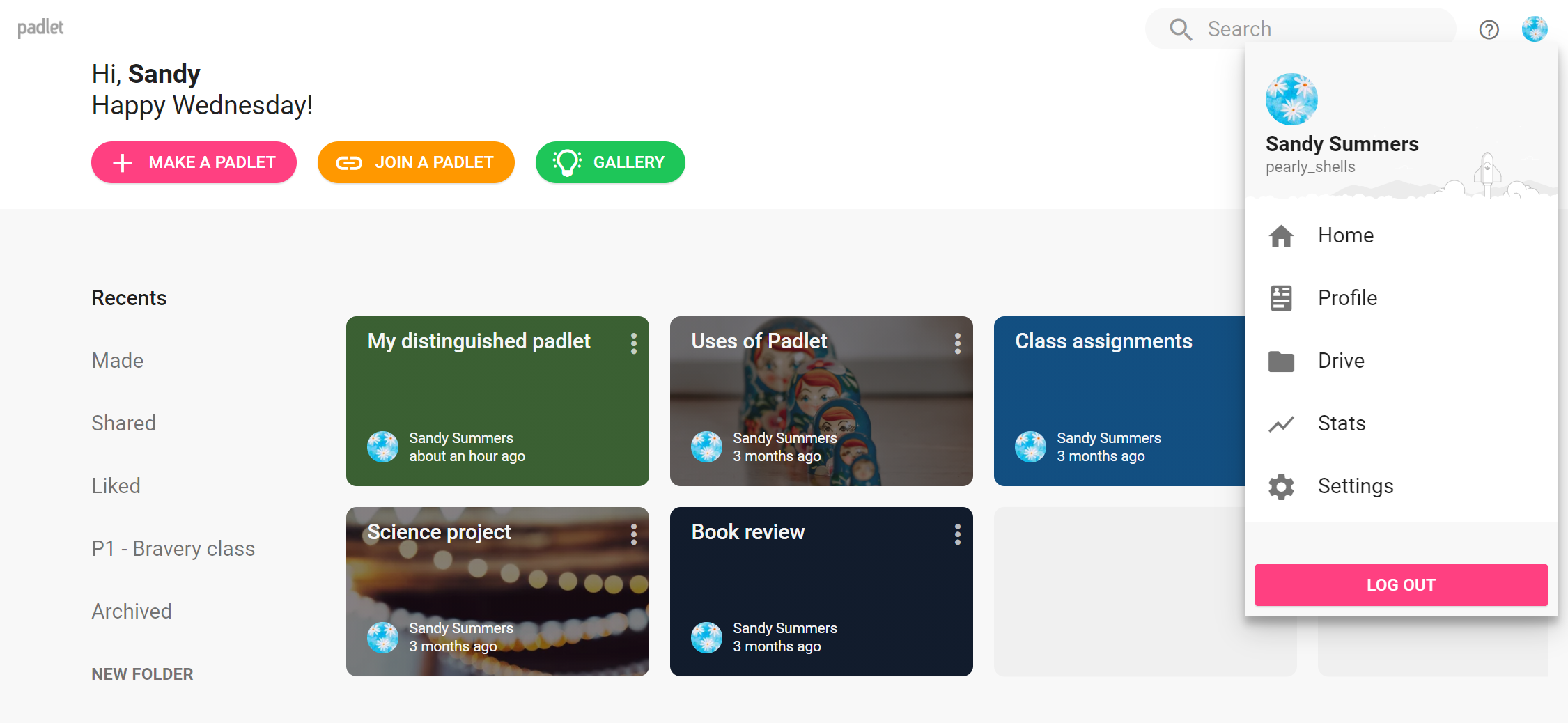 Make a Padlet
Click the pink Make a Padlet button to create a new padlet.
Adjust Settings
Change the title and wallpaper, and other appearance settings in the Modify (⚙) menu. 
The Share menu (top right) may look complex at first. We provide lots of options so you can make your content as public or as private as you want.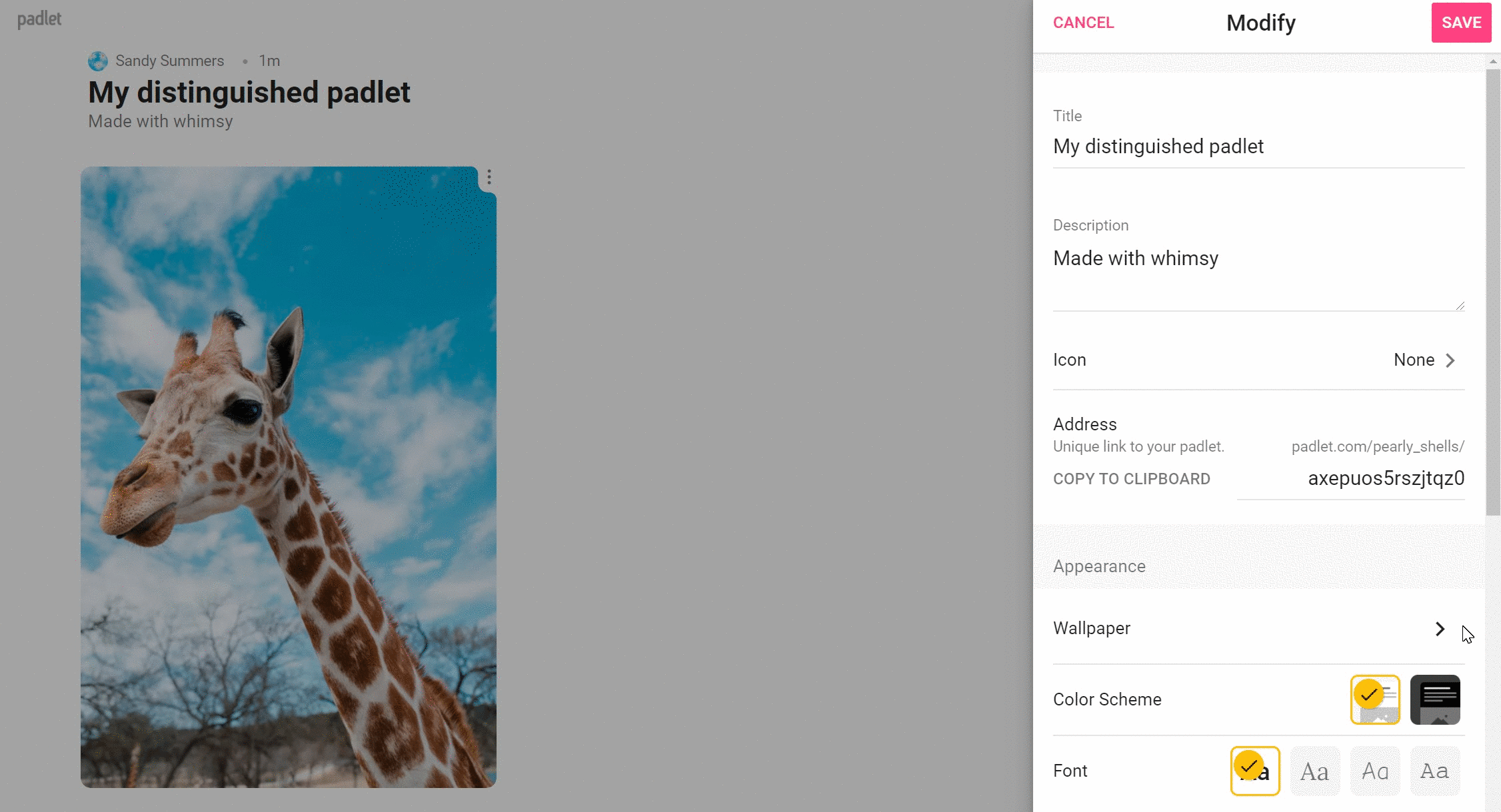 Choose Privacy Settings
Choose from 5 standard options: Private, Password Protect, Secret [default], Members Only, and Public. Learn more about those here.
Choose from visitor permissions to decide whether people can read, write [default], moderate, or administer your padlet.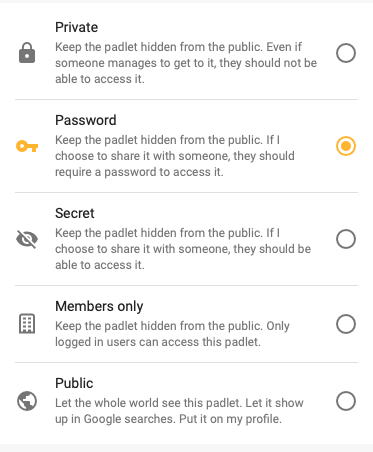 Post (optional)
At this point, you have a blank padlet that you can share with others so they can post to it. You can also build an entire wall filled with posts, depending on your purpose.
Learn the many different ways to add content to your Padlet
Publish
Send your work to the world (or just a few friends)
A shared link offers quick access to the padlet.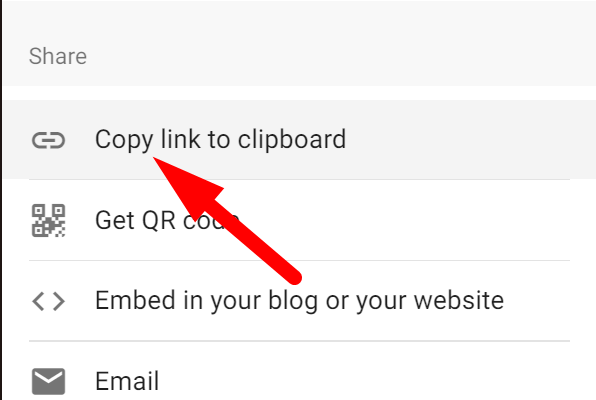 You can also add padlet users by username or email address and assign individual capabilities for each. Click "Save" when you're ready to share your padlet.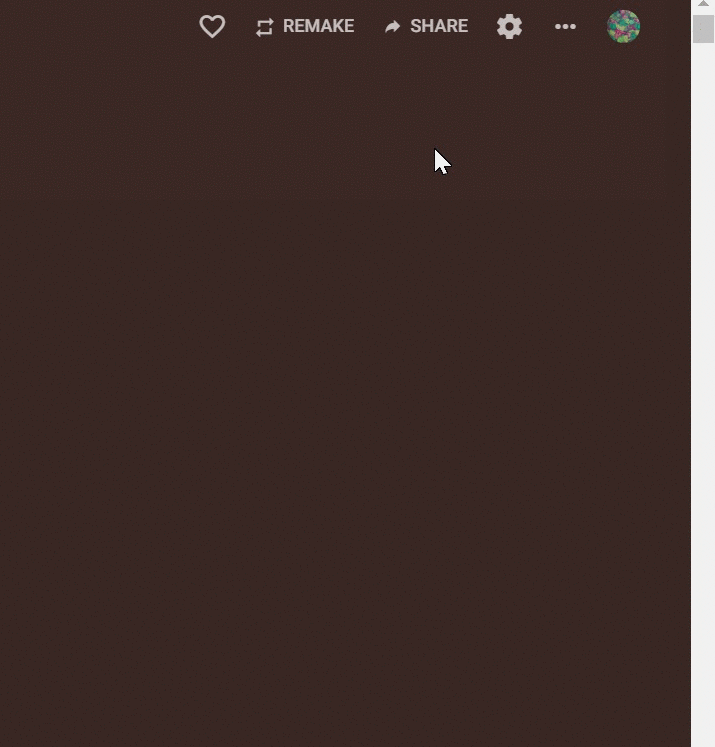 An account is not required to access a padlet unless the creator explicitly requires a login (private padlet).
You can quickly share a Padlet on Twitter, Facebook, or Google Classroom with a preview of the padlet's cover image, title, and description. You can also share via email or by embedding a padlet on a website. Simply scroll down the Share panel to view all options available.
---
---