I bought the subscription but the upgrade is not there?
Apple App Store or Google Play Store
If you've purchased a paid subscription from us using your Apple/Android via our app but can't see the upgrade reflected, this is for you!
The first thing is to make sure that your application is updated to the latest version.
Open the app and from your dashboard, click on "Upgrade" to head to the upgrade screen.

Select the "Restore purchase" button on the top right hand corner. This should reconnect our system with your app store purchase.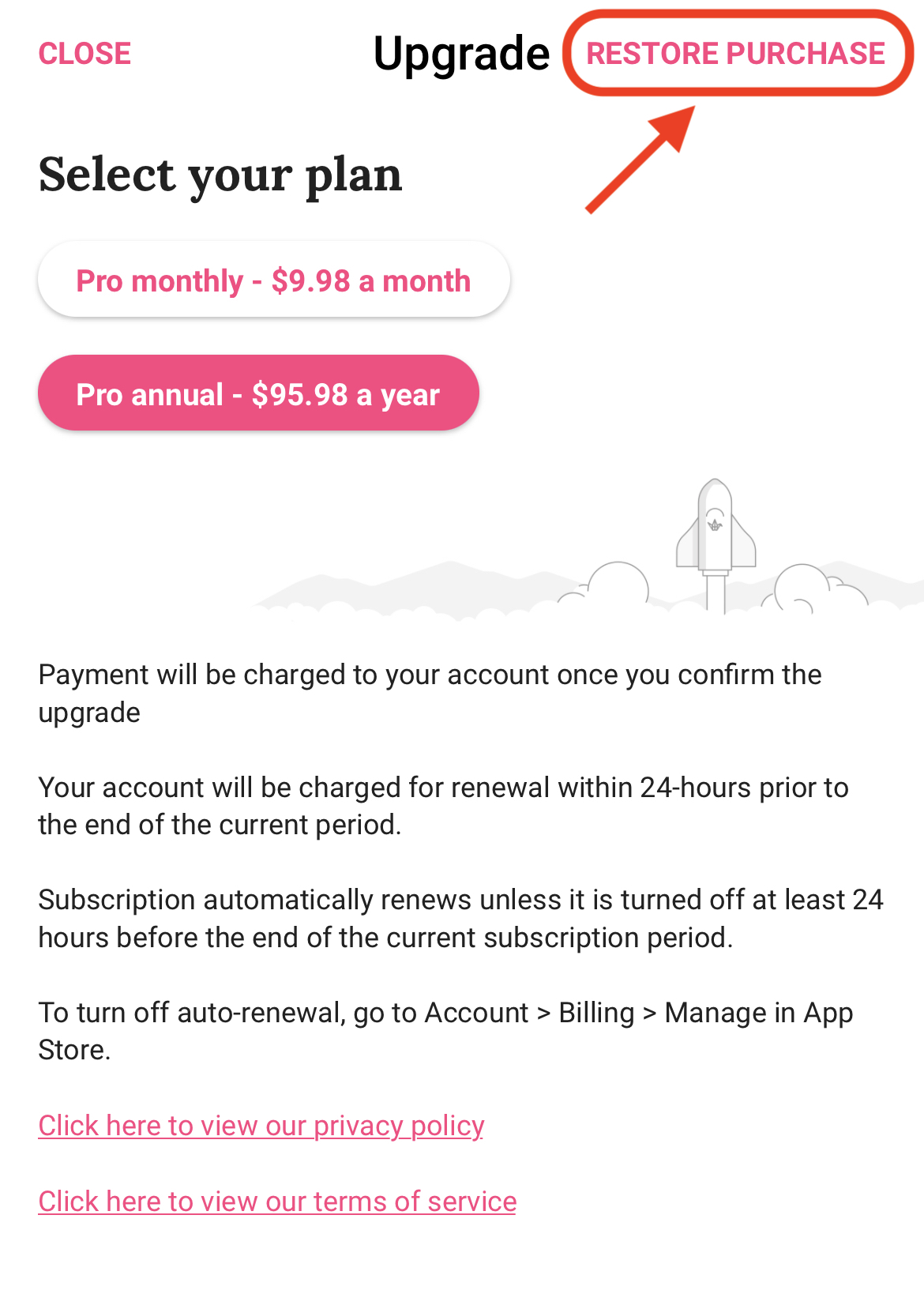 Web purchase
If you've bought the upgrade via the web and now can't find your subscription, it's likely that you've accidentally created a new account. Please let us know via the contact form and include as many of the following as possible:
1. A link to a padlet created on your paid account
2. A copy of the invoice or invoice number
3. Last 4 digits of your card + transaction date
---
---