Add users with a CSV file
Uploading users via CSV file is only supported for Backpack users.
If you have a large number of users you want to invite as members of your organization, you can register them simultaneously by uploading a .csv (comma-separated values) file that contains user information.
Copy this sheet and fill out the fields according to the guidelines below:
The password must be between 8-128 characters.
The email address is optional for student accounts.
You can leave the fields for username and password blank if you want us to auto-generate them. The account owner has the power to override all auto-generated login credentials.
Select a valid role: teacher or student.
Beware of duplicates to avoid errors.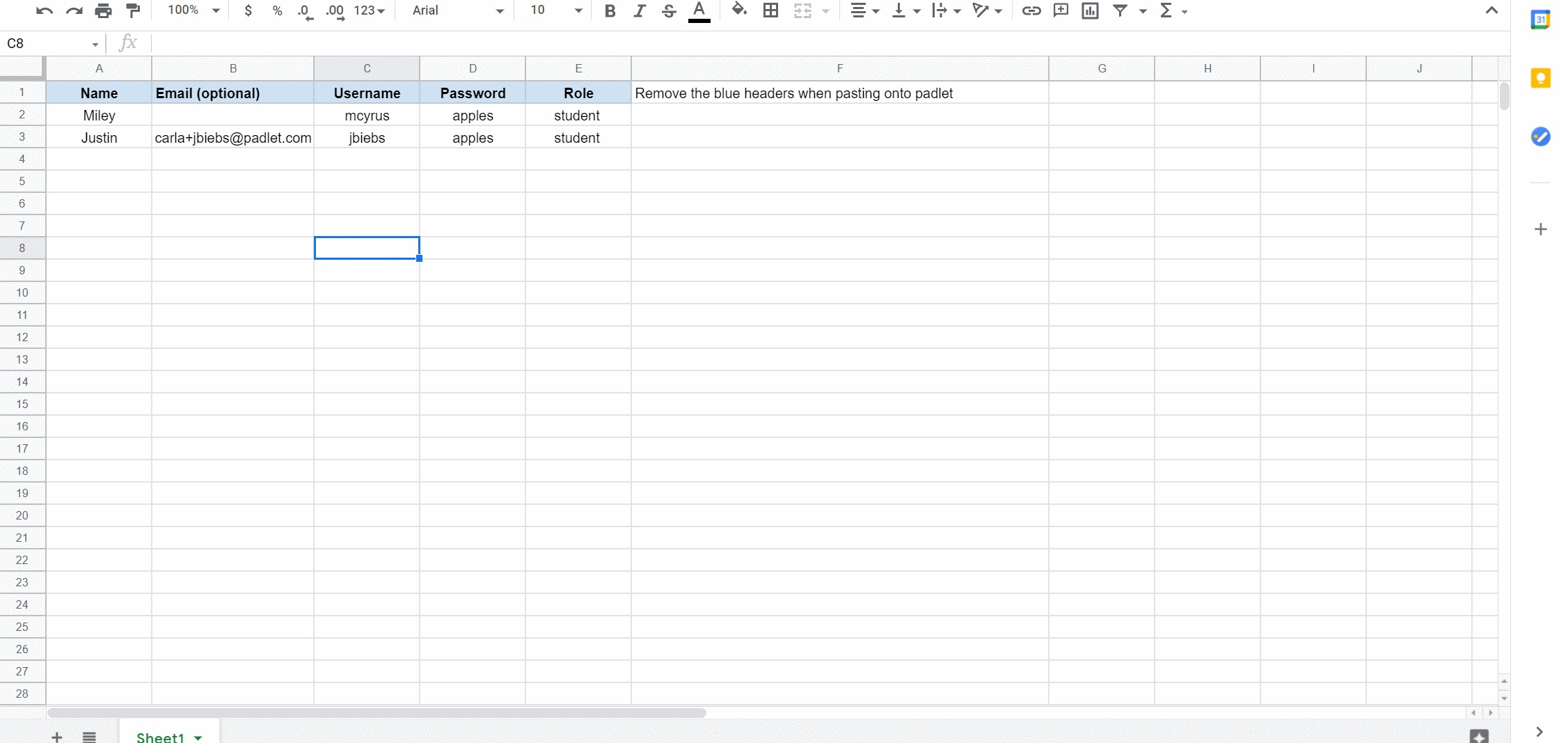 Download the file as .csv.
Open the file with a text editor or Microsoft excel.
Add rows for all the users.
Copy the content.

If you are using Excel, save the file. Then open it in a text editor (such as Notepad or TextEdit) and ensure that the values are comma-separated before copying the content. Be sure to delete the column titles.

From the homepage, click on the ellipsis (...) found on the bottom left corner and select Manage People >> Add new user.
Click on the second tab, Add Multiple Users.
Paste the copied content in the box provided.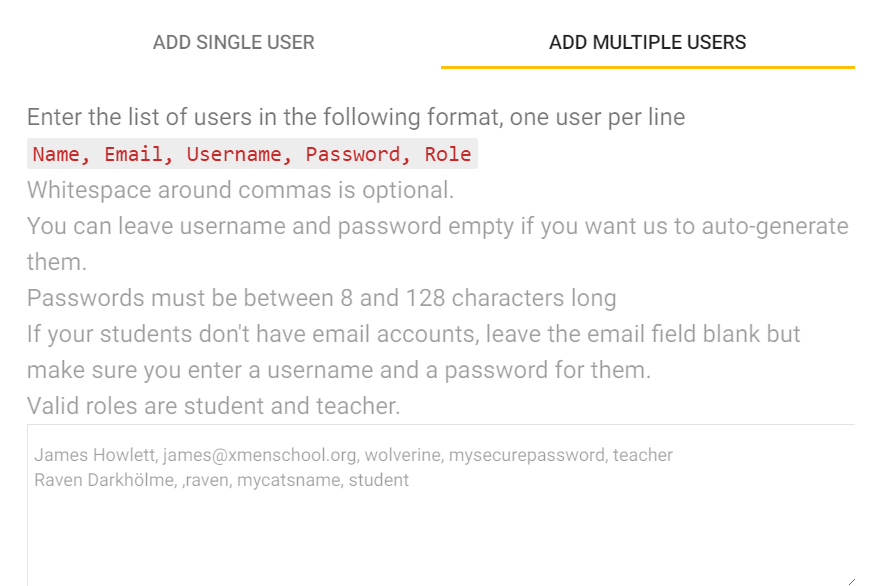 Click Review > Submit
An invite email will be sent to all newly added users with instructions on how to join the organization. If you experience any problems, contact us. We'll gladly assist!
---
---