Padlet teams
On Padlet, you are able to start a team. A team is the perfect option for a small group of people that want to share and collaborate on padlets. With a team, one owner can manage users, billing, and account settings.
A team gets a shared dashboard where you can collaborate on padlets together. Team admins are able to manage the users that are part of the team. Starting a team is free but you need to pay to get unlimited padlets.
Once you start your team, you can invite teammates to join as Contributors, Makers, or Admins. These distinct roles allow your group to function safely and efficiently.
Starting a team
Start a team by selecting the new team button from the action bar on your dashboard: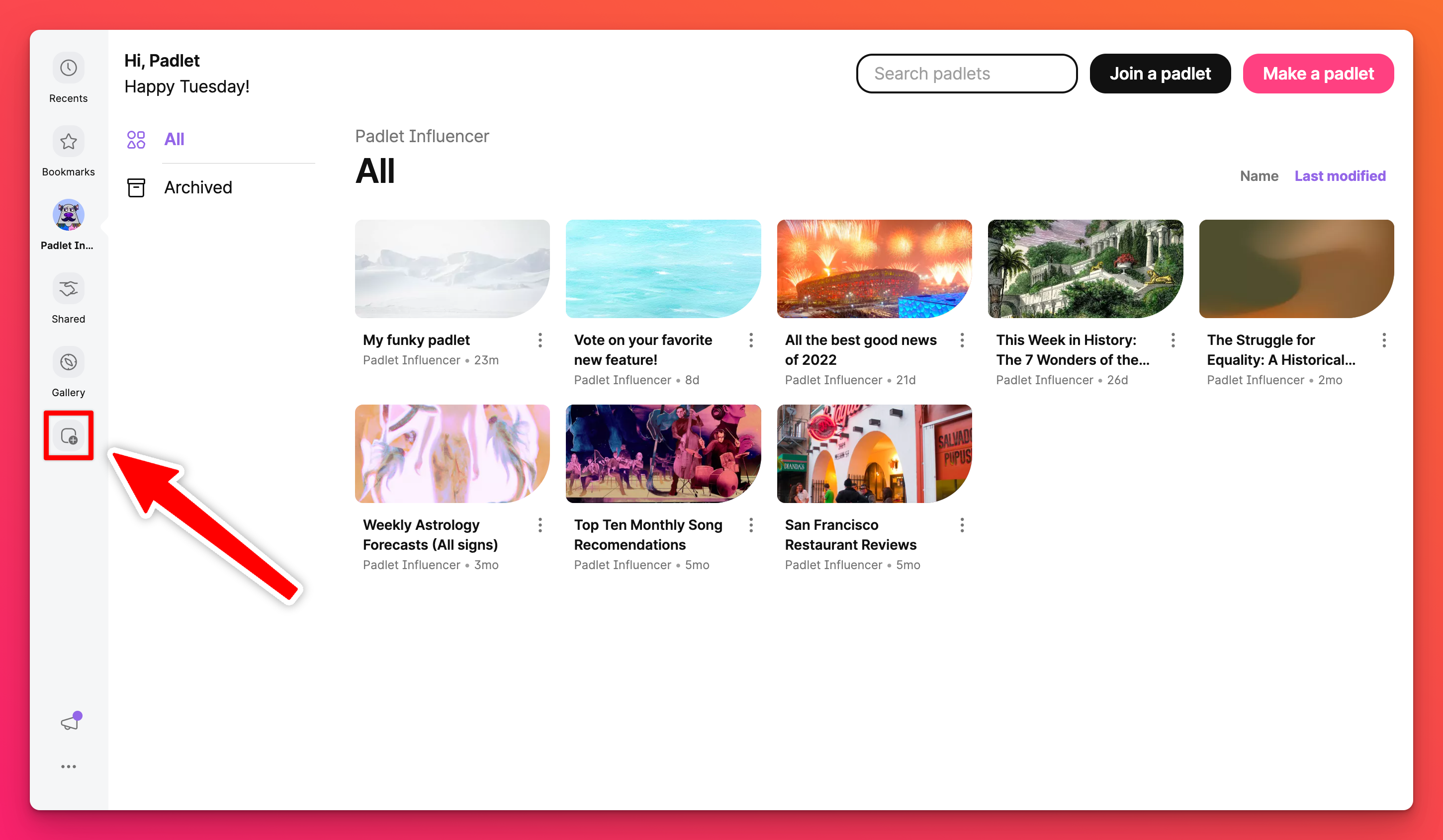 When you select this button you'll be prompted to enter a name and URL for your team. You can choose your own or stick with the padlet provided name.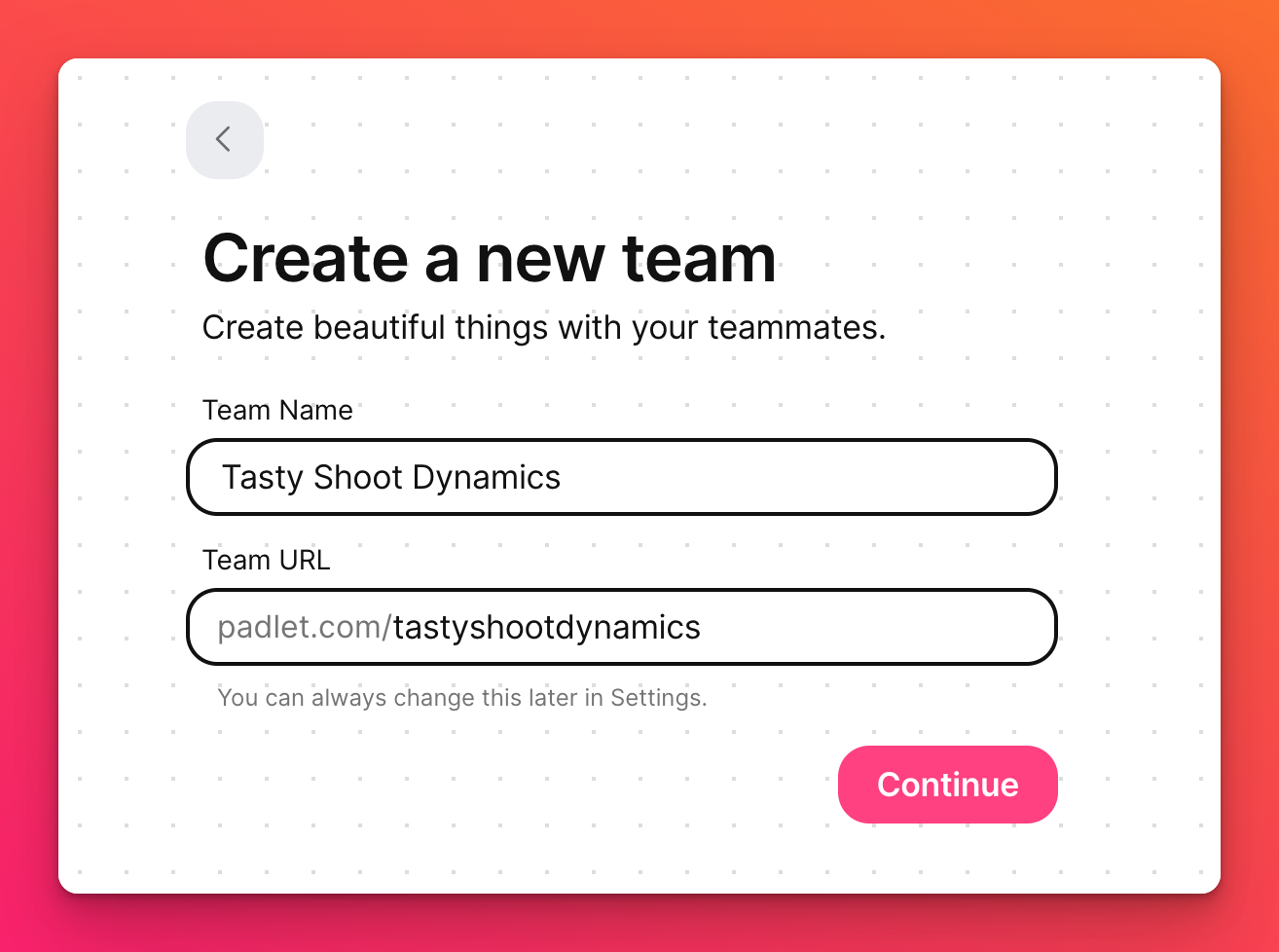 You'll be prompted to start a free trial or subscribe now. Either way, you can get to work on your team immediately.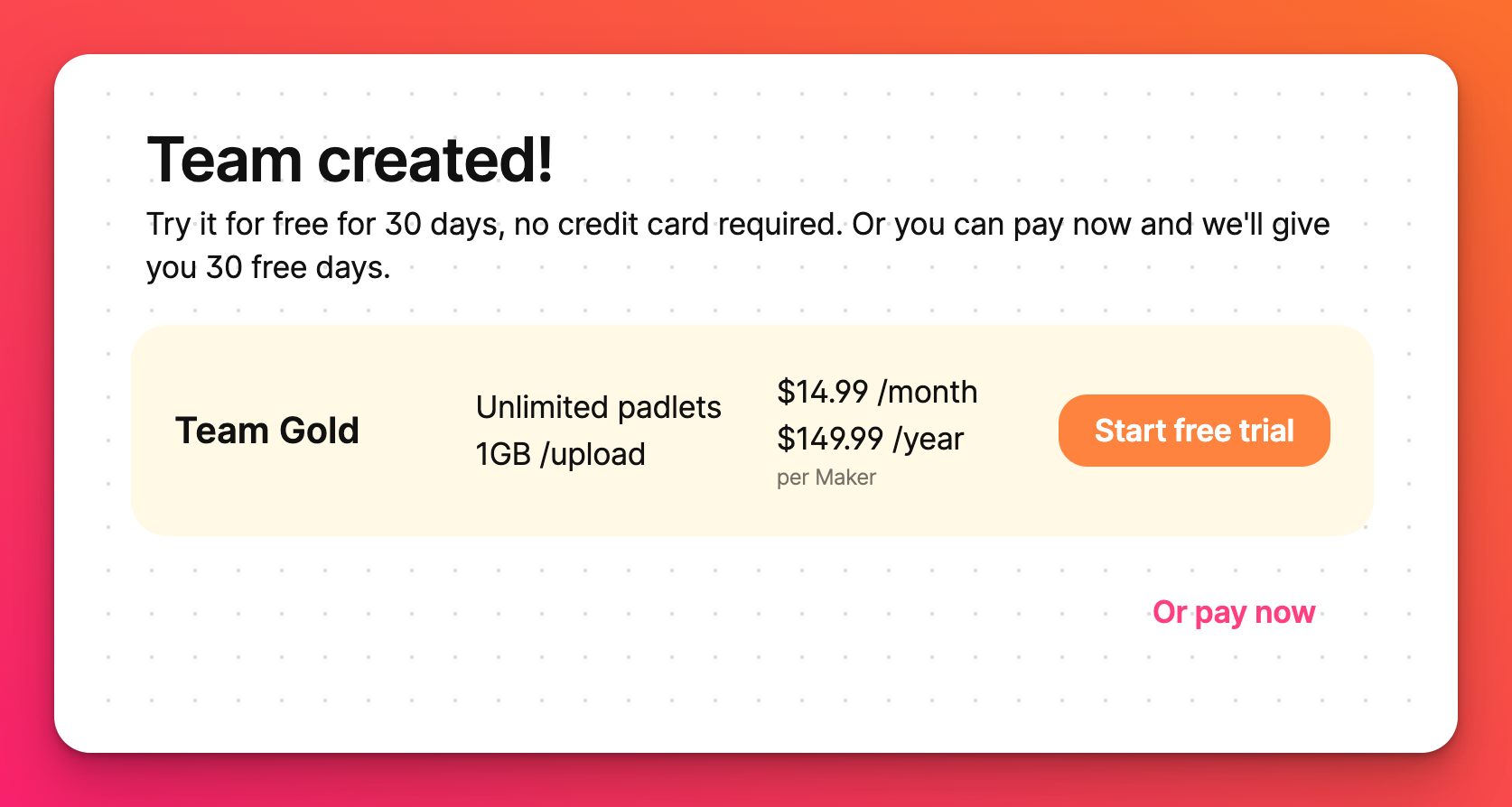 Access your team dashboard
To access your team dashboard, you will select your team's icon from the sidebar on your dashboard.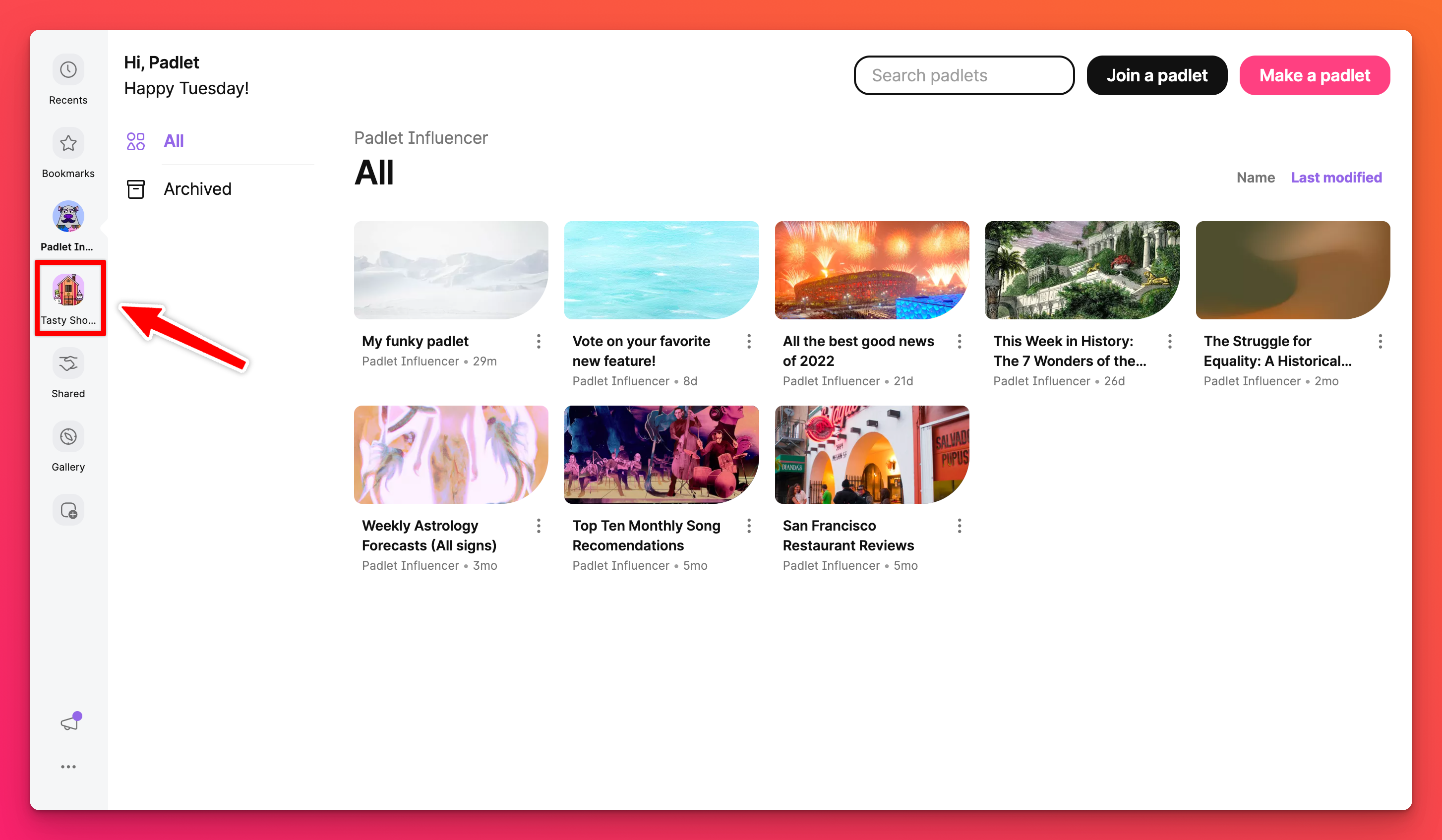 If you have many teams, you may have to scroll down!
User management
You can manage the members of your team from your team settings. Here's how:
Select the three-dot ellipsis (...) button on the bottom left corner of your dashboard.
Select Settings from the menu that opens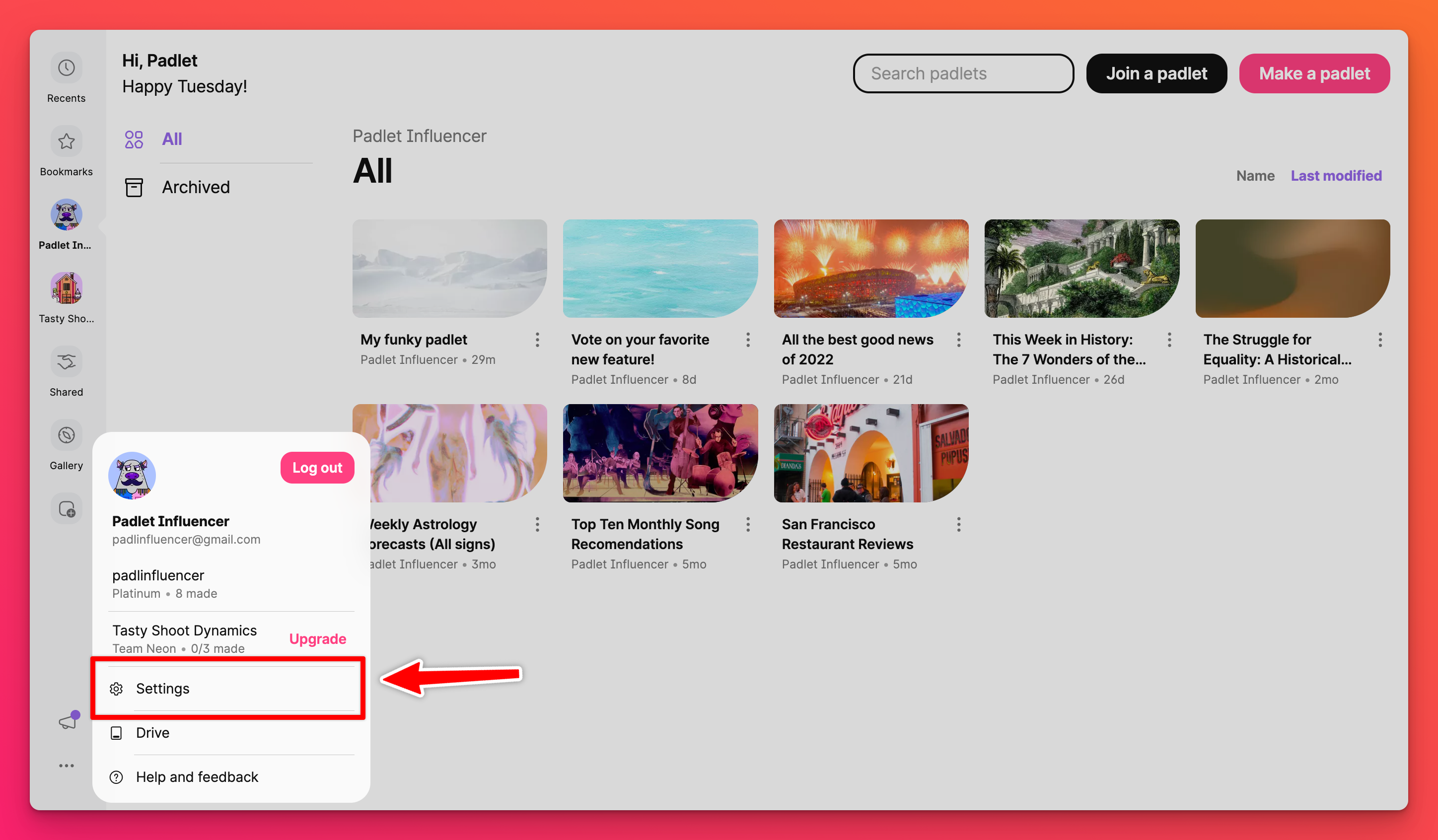 Select Members on the team that you want to manage the users for.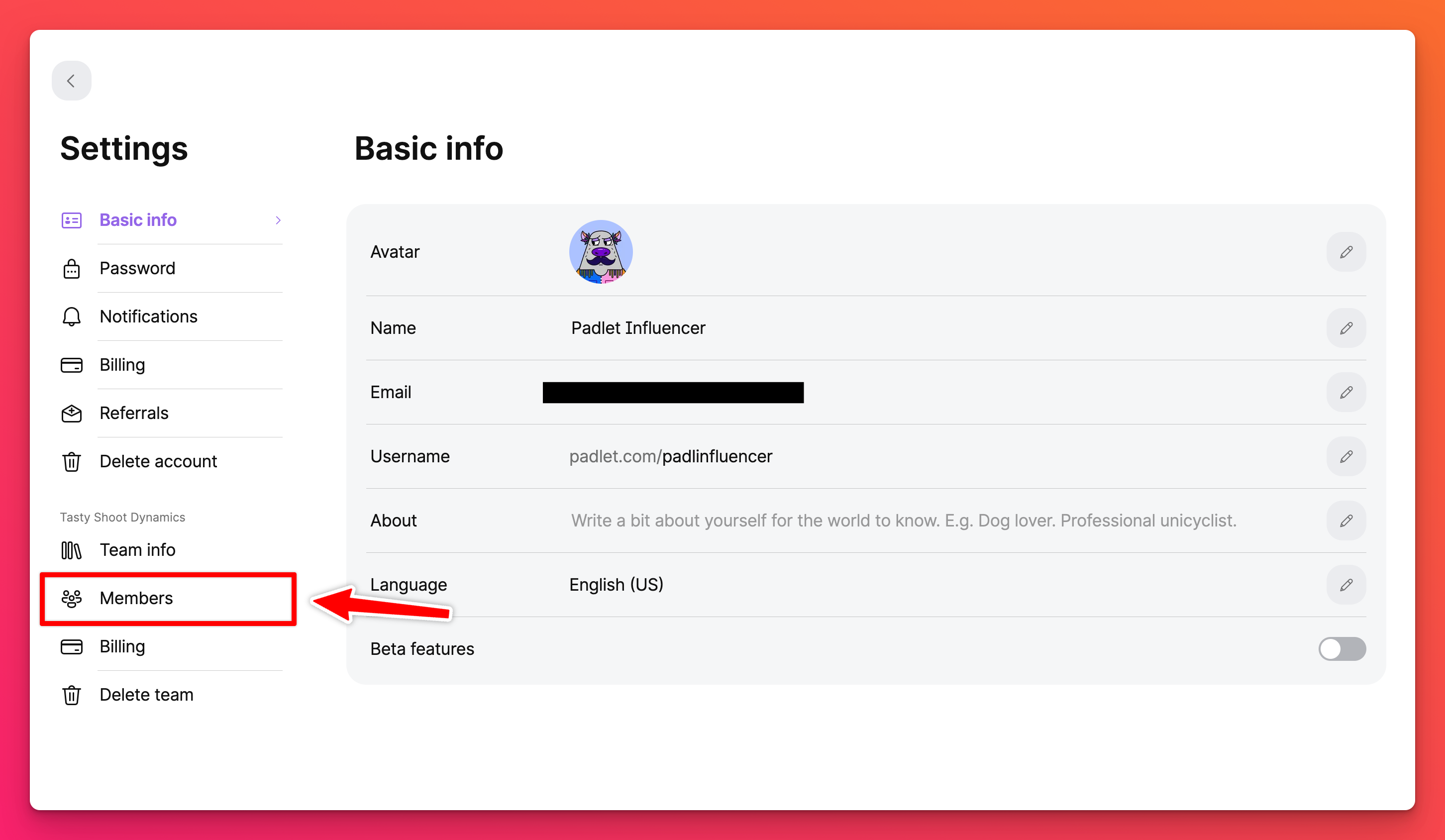 Invite members with the Invite button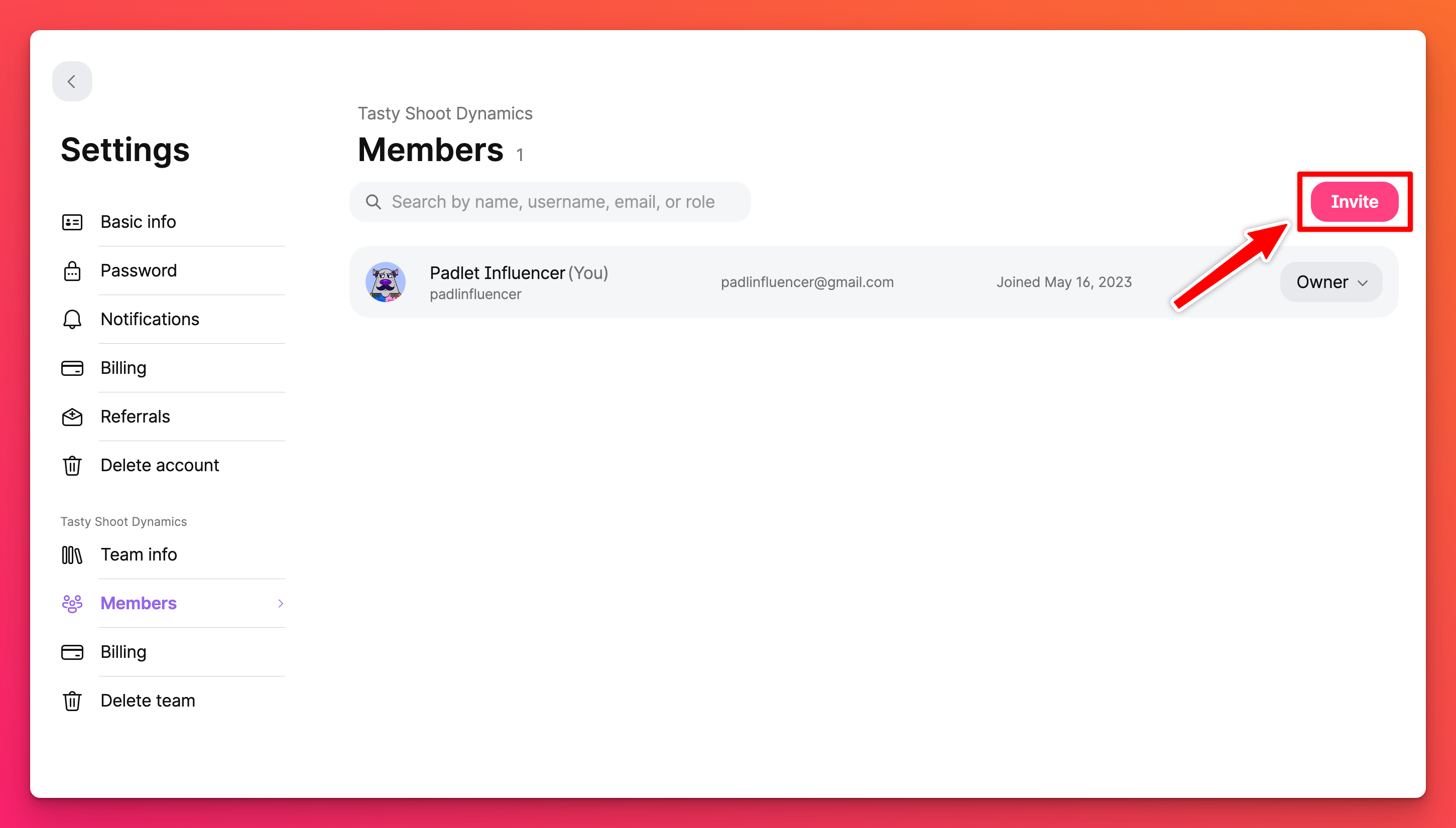 Find users with the search bar and manage their role with the button to the right of their username.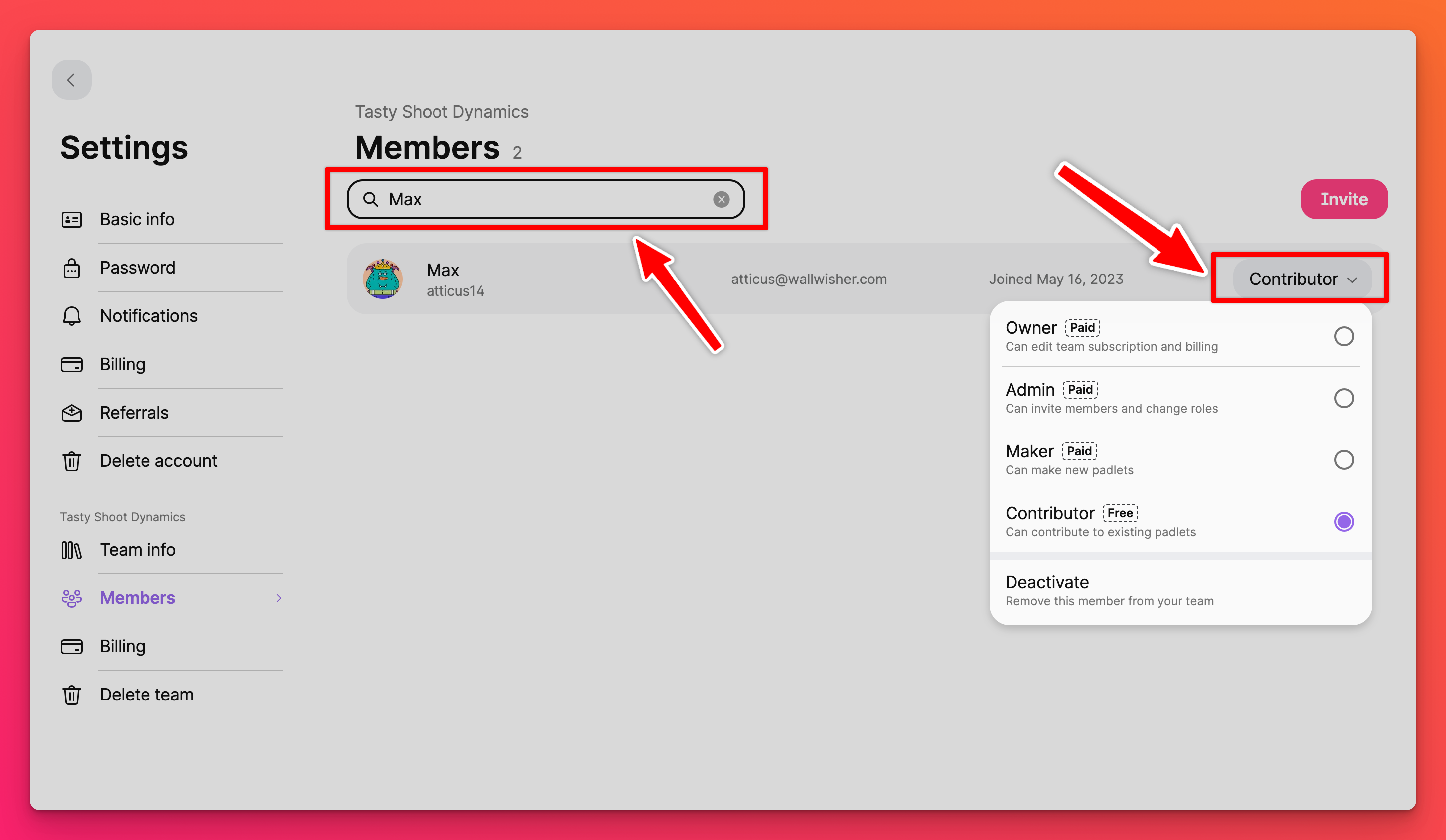 If you need to create and share padlets with other people, a team might be right for you. Create your first team today!
Delete a team
If you start a team, you may eventually need to delete a team. Here's how:
1. Open padlet.com on your device and click the horizontal three dots on the bottom left.

Select Settings > Delete a team
You may be prompted to log in to verify your ownership of the account. Once signed in, proceed with the deletion.

Finally, type in the 4-digit code in the box to complete the removal.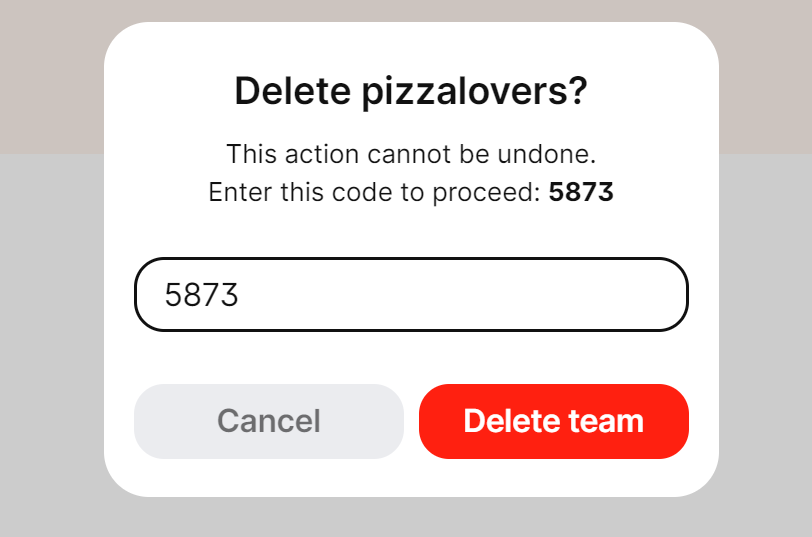 Click Delete team
Please note that this deletes the team and padlets for EVERYONE, so proceed with caution.
FAQs
Can I be the only person in my team?

Yes.
Do I have to pay to add members to my team?

The owner of the team plan will be billed based on the number of makers in the team. Makers includes admins, makers, and the owner. You will not be charged for contributors.
How many teams can I create on my account?

All Neon, Gold, and Platinum members can create one team per account. However, you can be an administrator, maker or contributor in 2 or more teams.
---
---