How to add Padlet to Blackboard LMS using LTI 1.3?
LMS integration for Blackboard (Admin level)
LTI 1.3 only works with Blackboard Learn 9.1 Q2 2019 and above. For users currently on LTI 1.0, existing links on LTI 1.0 will no longer work.
Blackboard LTI doesn't work on Safari at the moment! Please use Firefox or Chrome.
Before we can enable add a Padlet to courses, you'll have to set up the Padlet Tool on the Blackboard admin account.
You will need:
Administrator access on Blackboard
Access to either a teacher or owner account on Backpack
Log into Blackboard
The account on Blackboard should be the same email as the Padlet Backpack owner.
Example: If the Backpack account owner is "[email protected]," you should use the Blackboard account for "[email protected]" to do the registration.
Register LTI 1.3
Click on System Admin > Under Integrations, select LTI Tool Providers > Select Register LTI 1.3/Advantage Tool.
Note: If you are using Blackboard Ultra, these settings will be under the Admin tab.

Populate fields for registration
Fill in 10c9d7c5-91e6-4231-8e06-96d1329778fa as your client ID and click on Submit.

The fields that show up after should be auto-populated, click on Submit again.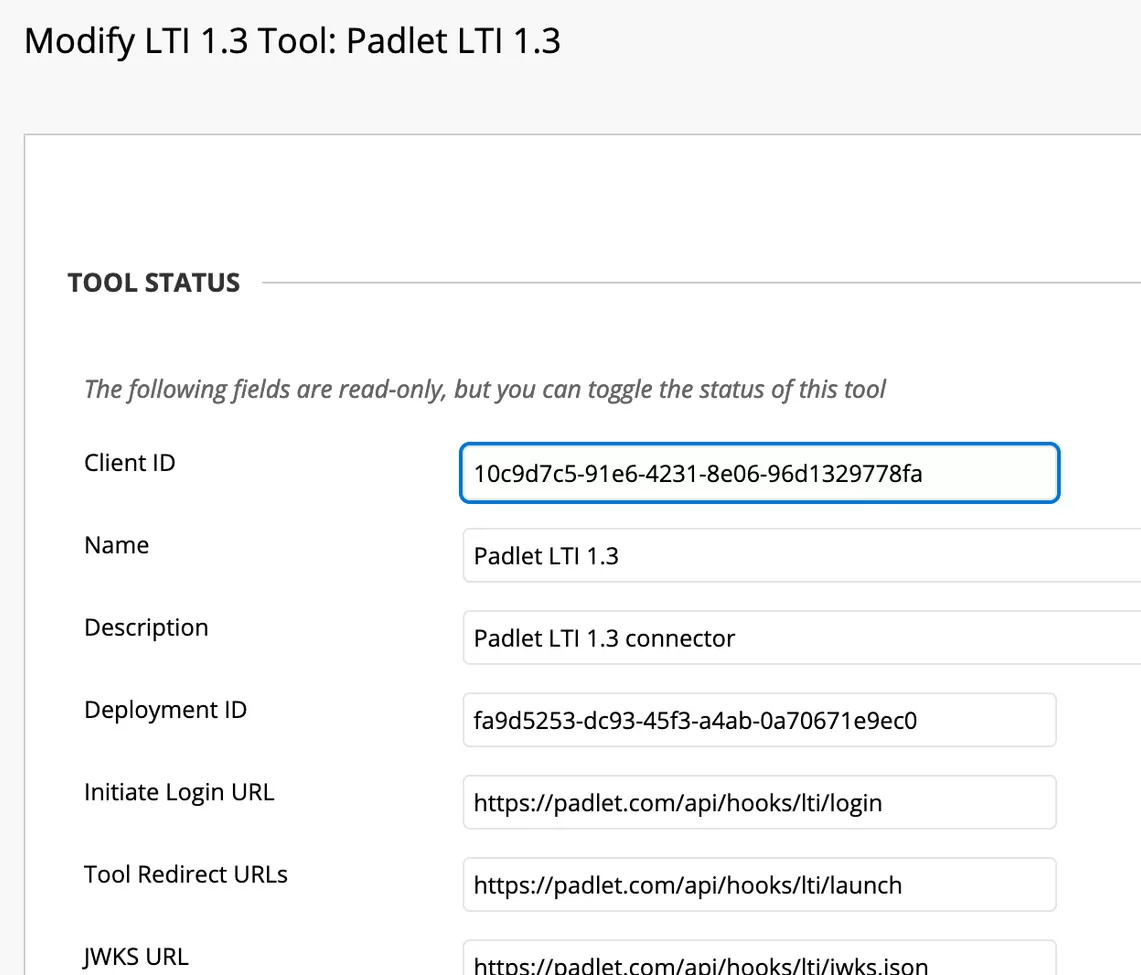 Create Placements
Click on the dropdown arrow and select Manage Placements.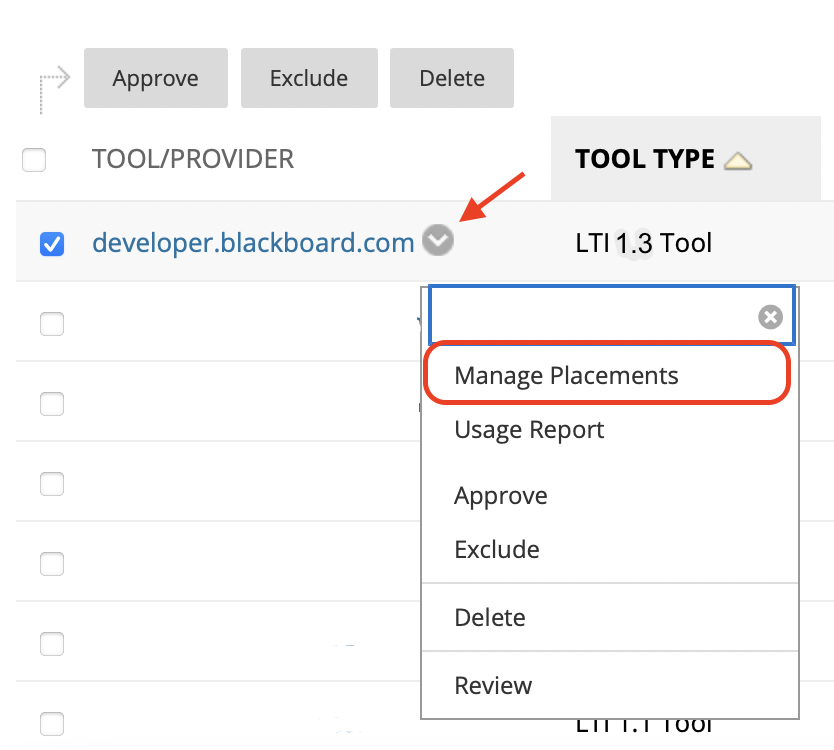 Then click on Create Placement.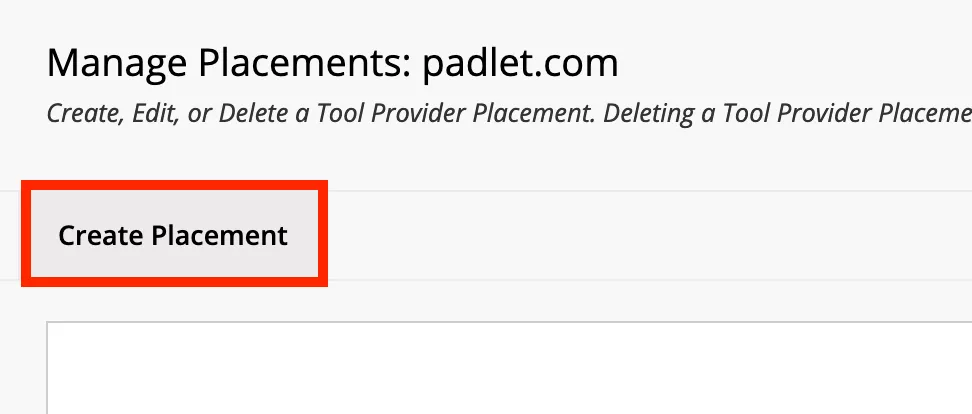 Fill in these details under Create Placement:
Label: Padlet 1.3 (For user identification purposes)
Handle: padlet-lti-1p3-tool (For user identification purposes)
Availability: Yes 
Type: Deep Linking content tool 
Target Link URI: https://padlet.com/api/hooks/lti/launch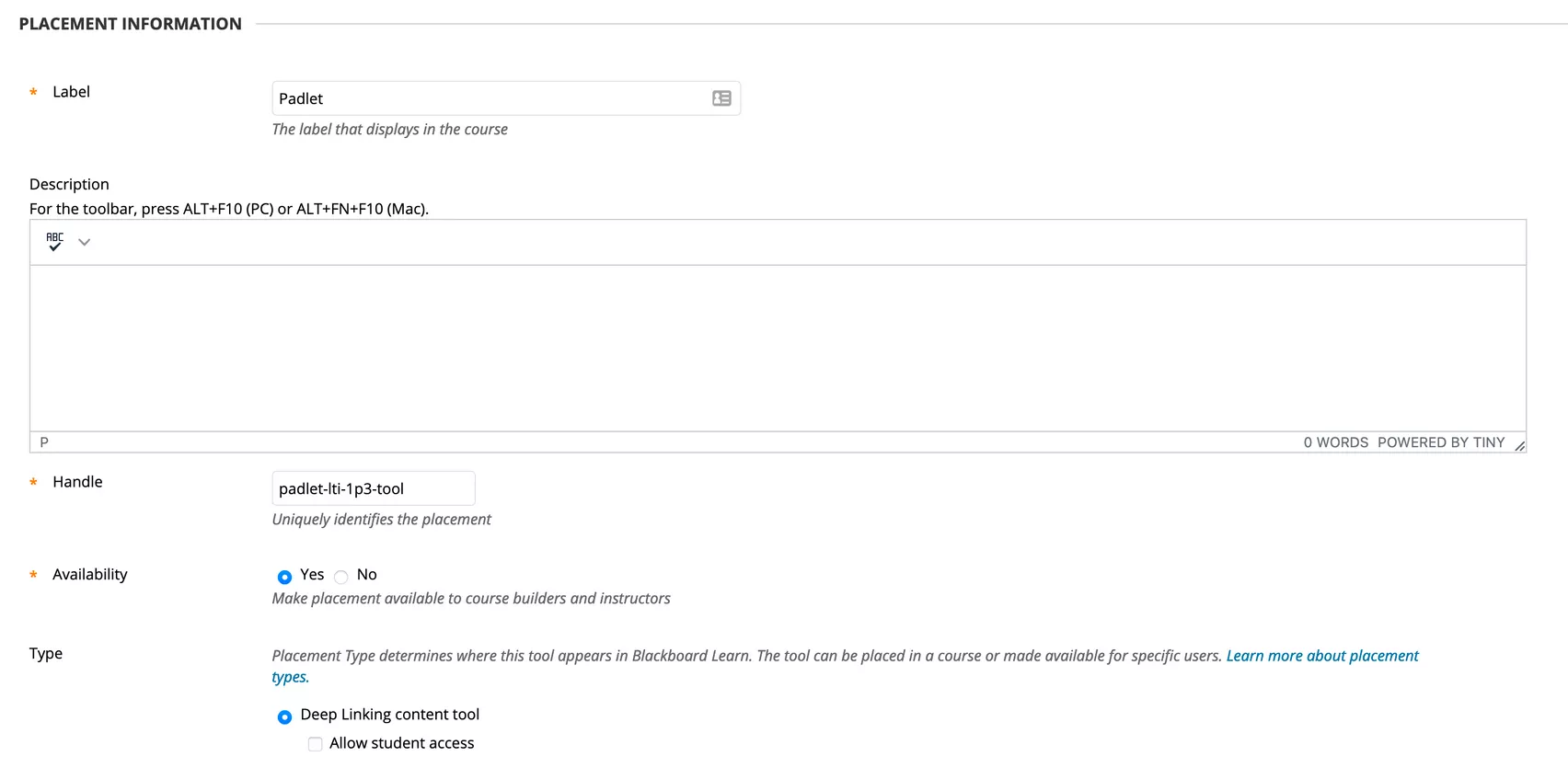 Adding Padlet to Blackboard Courses (Teachers)
Before proceeding, please ensure that your Blackboard admin has allowed access for Padlet in the above instructions!
Blackboard LTI doesn't work on Safari at the moment! Please use Firefox or Chrome.
Select a course
Click on the course from your course list you wish to add your Padlet in and select Content > Build Content.
Note: Make sure Edit Mode is ON (top right).

Select the Padlet tool
Under the Build Content dropdown, select the Padlet tool. It should show up as the label indicated in step 5. This will bring you to a Padlet login page. Log into your Backpack account.

Select Padlet
Double click on the Padlet you wish to have added in your course.

Your Padlet should look like this on Blackboard!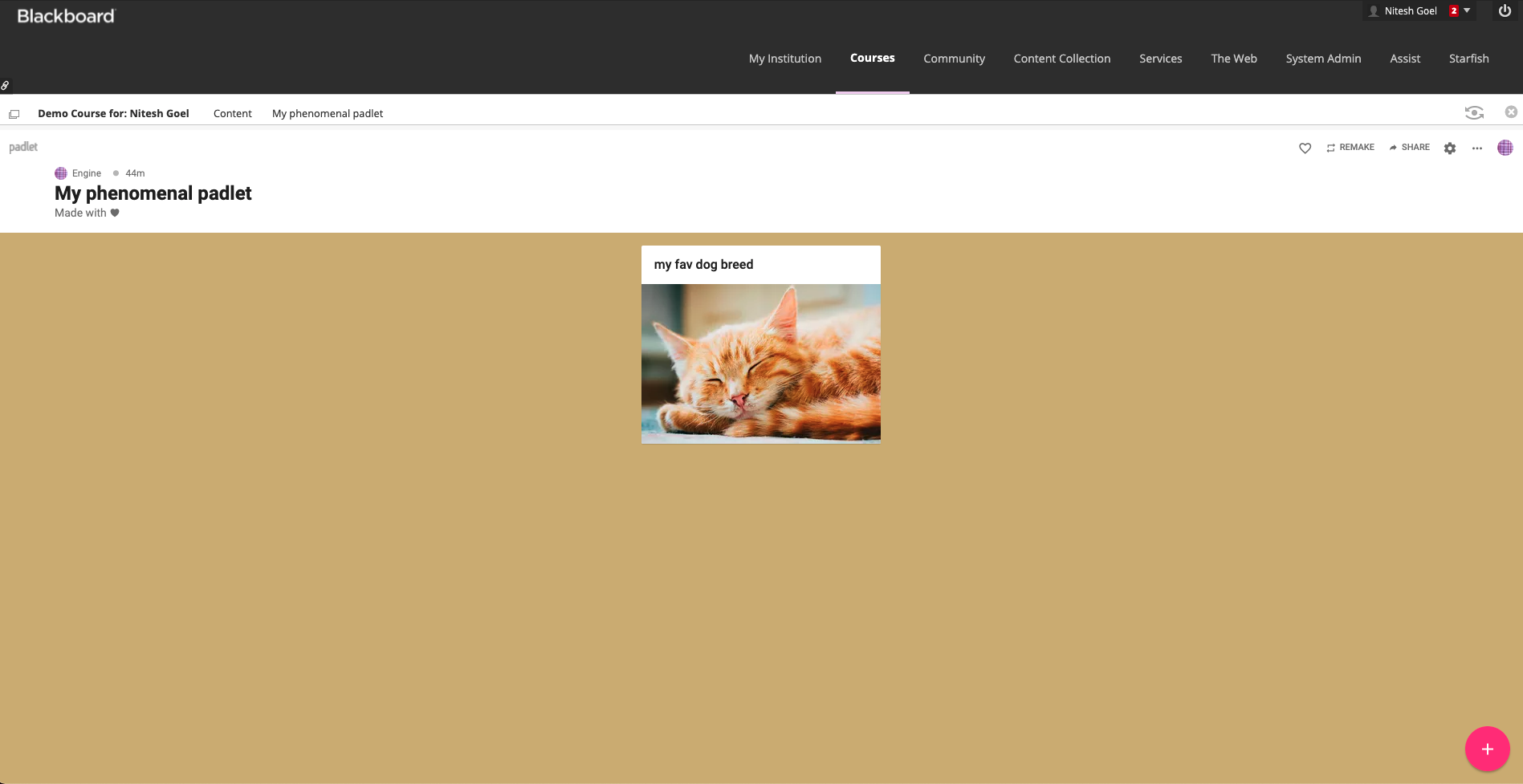 Additional sharing options
If you want students to work on their own copy of the Padlet, click on the Settings ⚙ icon when adding a padlet. Turn on the 'Make a copy for each user' option. Students will get their own copy when they click on the link in the assignment and you will be automatically added as a shared member to the padlet.
Note that turning on the copy option will prevent you from seeing all student posts in a single padlet.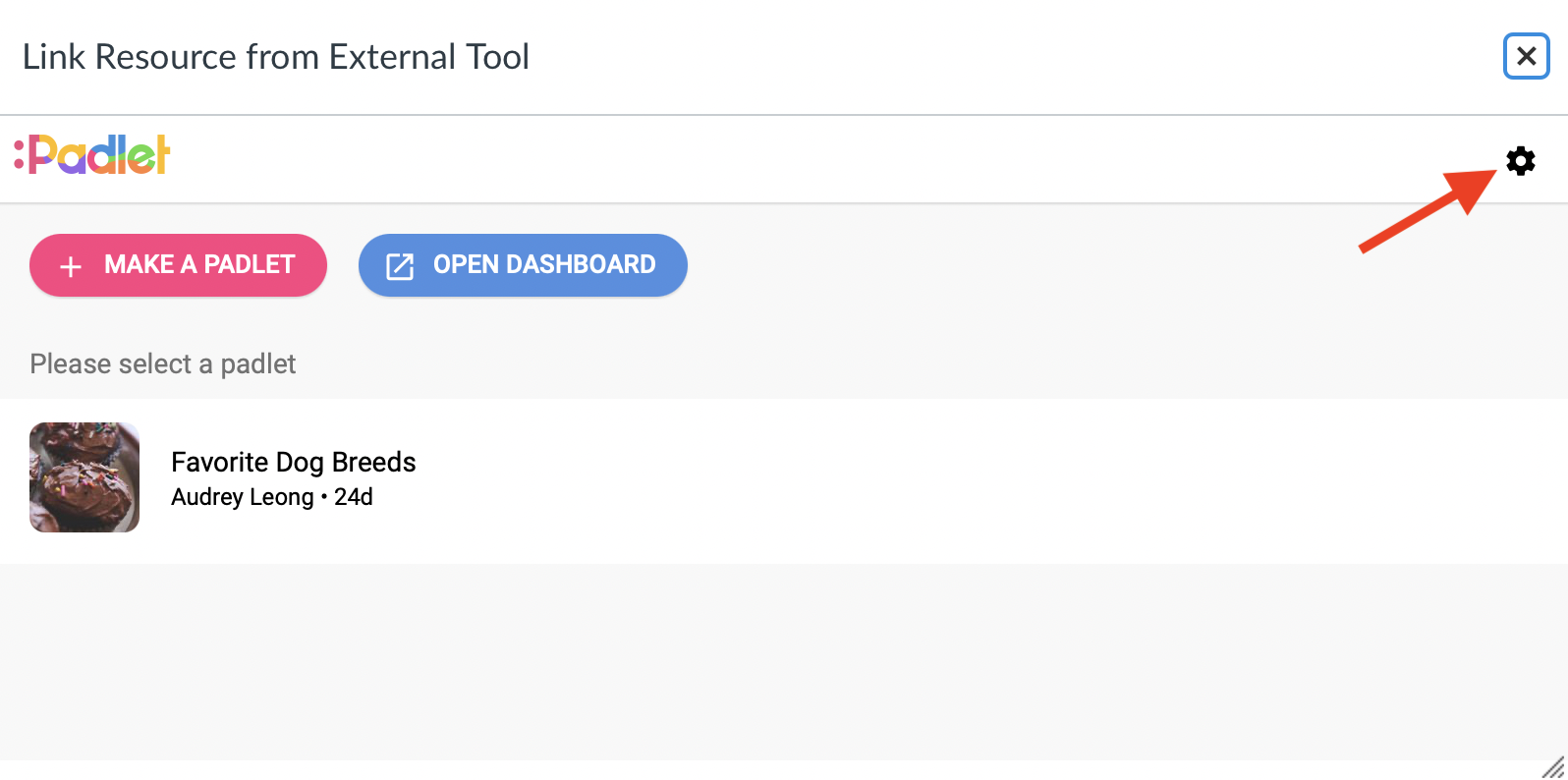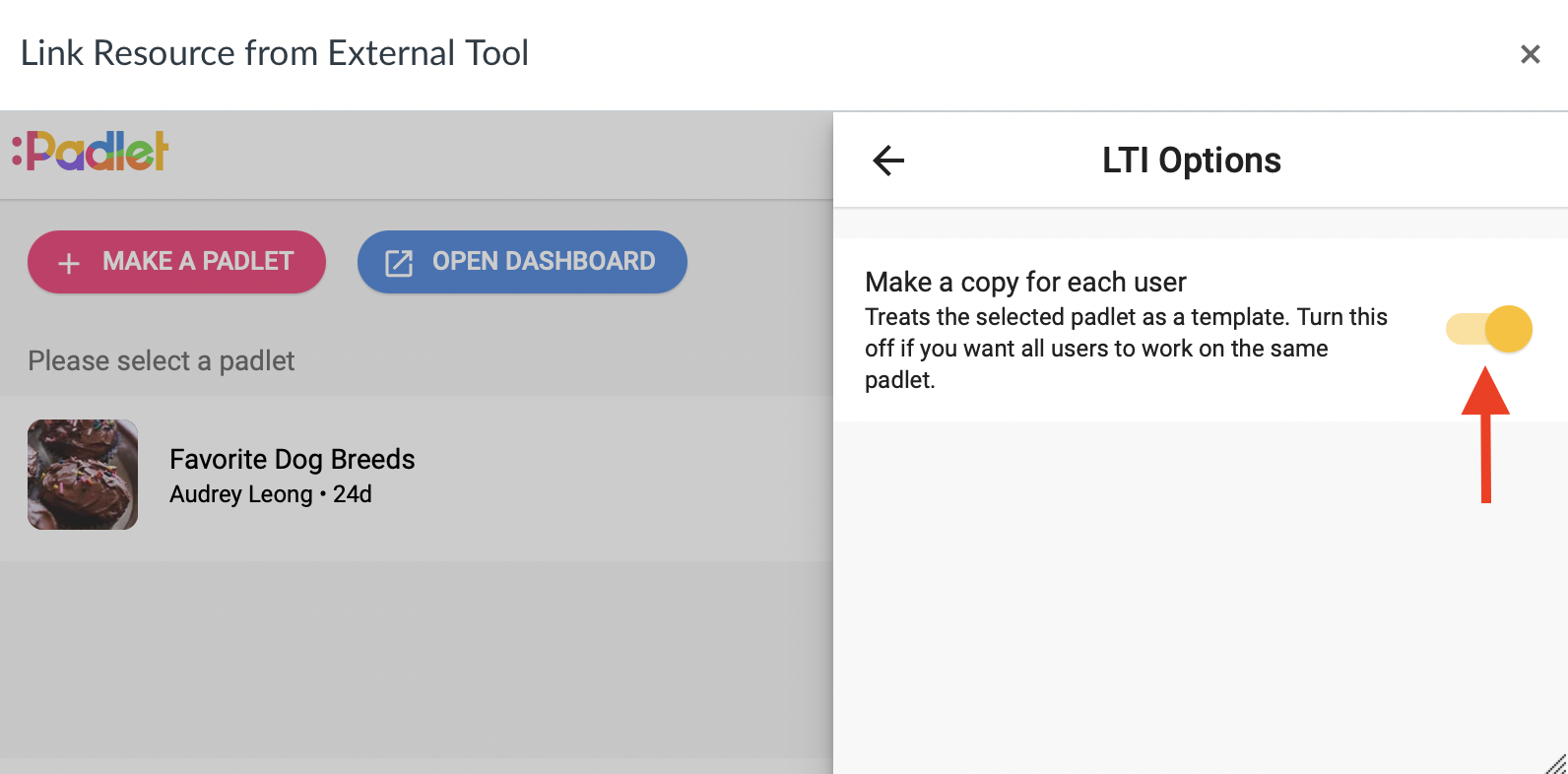 ---
---