Edit a post
Edit post content
To edit a post, you must be the author of the post or an administrator of the padlet.
To edit the content of a post, hover over the vertical ellipsis (...) of the post and click on Edit. The post will enlarge and become editable.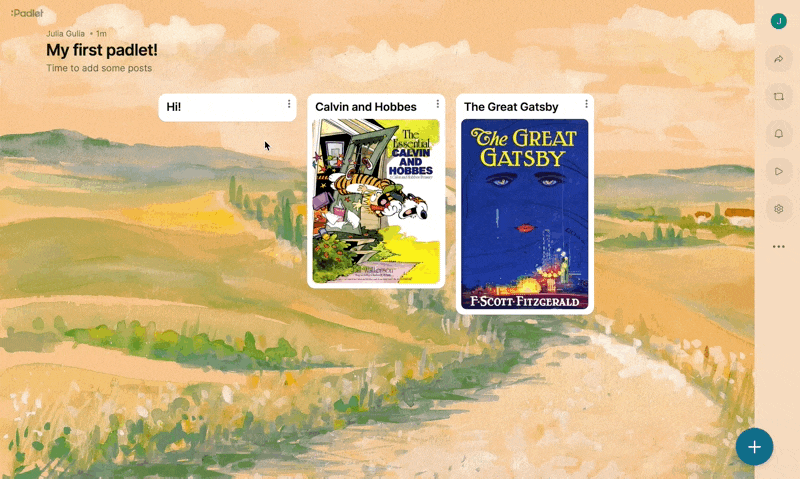 Make sure you click on Update to save your changes.
Edit post color
To edit the color of a post, click the vertical ellipsis (...) of the post and click on the color you want from the available circular icons.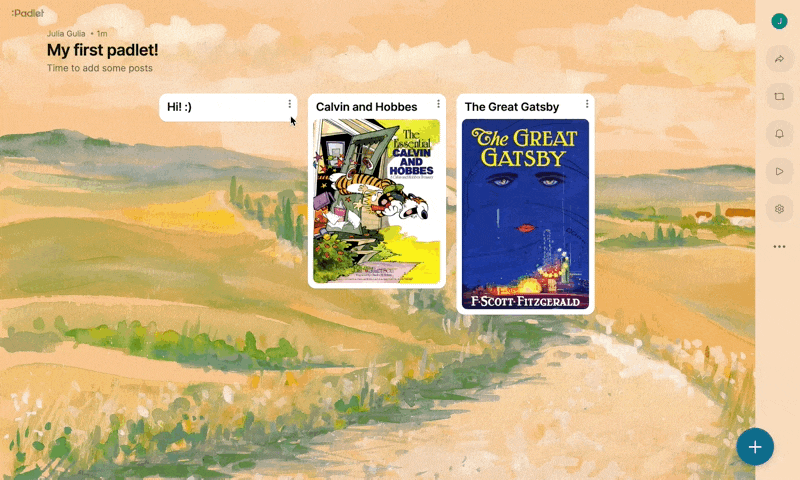 Embrace change! Embrace life! Embrace Padlet!
FAQs
Why can't I edit my post?

If you were logged in when you created the account, you should be able to edit your post. If this isn't the case, then the system is probably not recognizing you as the author of the post. This often happens when a post is added without logging in. When this happens, Padlet cannot attribute authorship of posts to an actual account, so we attribute authorship to the device. This a temporary arrangement that is wiped once you close the browser or clear your browser cache. When you come back to edit posts, you are no longer able to because there is no longer any sign that you were the original authors.
I can't edit my post. What do I do?

If you contributed to someone else's padlet, you should contact them to update the post. If you created a padlet and can't seem to edit the posts, make sure you are logged into your account. Still having trouble? Contact us!
---
---