How to add Padlet to Schoology LMS using LTI 1.0?
Deprecation notice: LTI 1.0 will no longer be supported by 
IMS Global from June 2022 onwards
. We do not offer this connector for new users. Existing users should migrate to the new LTI 1.3 standard.
There are two different types of integrations for LMS available in Padlet, namely LTI 1.0 and LTI 1.3. For the LTI 1.0 tool, each Padlet board has to be added individually as an external tool in each individual assignment using ALL the steps below.
You will need:
Access to school's teacher account on Schoology
Access to teacher account on Padlet Backpack
Click Courses and select your course and head to Course Options.
Select External Tool Providers.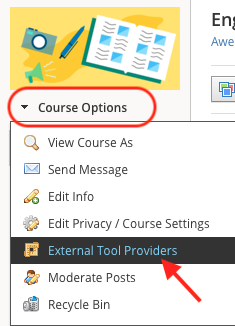 Click Add External Tool Provider.
A form that looks something like the below, should pop up. Keep Configuration Type as Manual and Match By URL.
We'll head back to Padlet and copy some details into this form.

Padlet details
Open the specific Padlet board you want to add on Schoology and click on Share. You should see the option to "Add to your LMS as an external tool". Go ahead and click on that. You'll be presented with some information that you'll need to copy and paste into Schoology.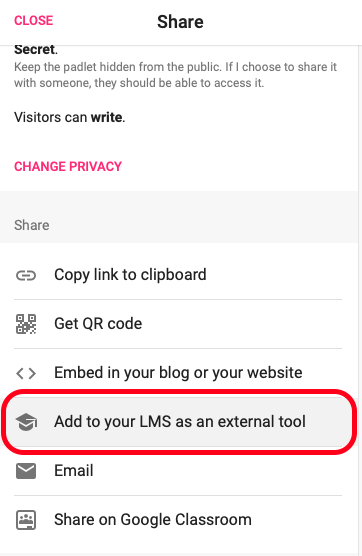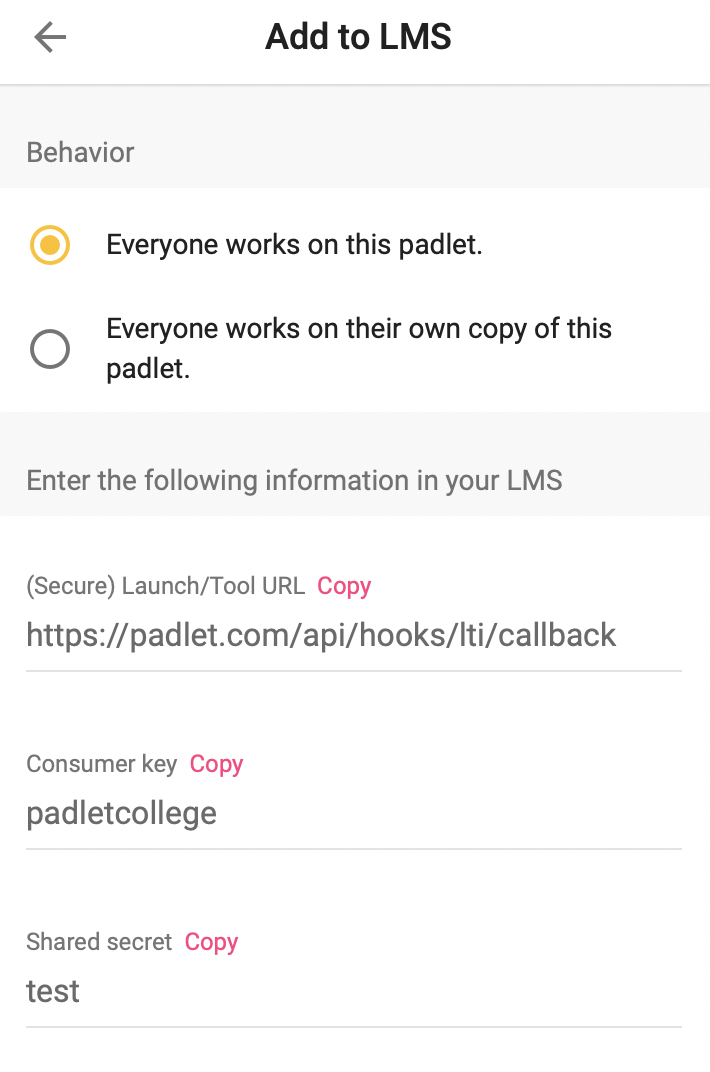 Fill in the form on Schoology
| | |
| --- | --- |
| Field | Entry |
| Tool Name | Padlet 1.0 (use a name that will help you easily identify it later) |
| Consumer Key | Listed on Padlet as Consumer key |
| Shared Secret | Listed on Padlet as Shared secret |
| Privacy | Send Name and Email/Username of user who launches the tool |
| Domain/URL | https://padlet.com/api/hooks/lti/callback |
| Custom Parameters | Listed on Padlet as Custom parameters  |
Once done, click on Submit.
Here is a sample screenshot with filled fields.

Return to your Materials page. Then, click on Add Materials and Add File/Link/External Tool.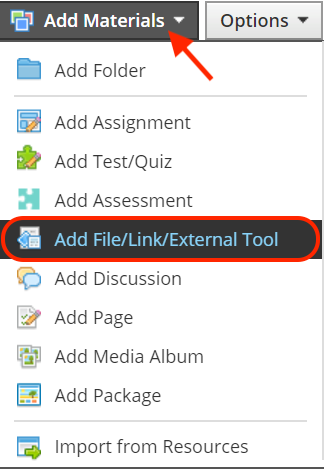 Select External Tool and pick Padlet from the list based on what you named it in step 5.

The Padlet link should show up like this on Schoology! If you want to add more padlets to different assignments, just run through the steps again.

---
---