How do I turn on Google or Microsoft login for Backpack or Briefcase?
If you are tired of asking your users to create yet another account at yet another site, fret not! Padlet has something for you which is convenient as well as secure.
Using SSO, or single sign-on, is a secure and easy way to access your accounts. You can use your existing credentials with services like Google and Microsoft by turning on third-party login for Padlet Backpack and Padlet Briefcase.
We currently only offer Google and Microsoft logins. Only the administrator of the account can enable this feature.
To turn on Google/Microsoft login, log into your unique Backpack account, a URL ending in padlet.org (i.e. hogwarts.padlet.org).
Then, click on your avatar in the upper right corner and go to Settings > Organization info.
Once you are in the Organization info, you will need to find the option to Enable third-party login.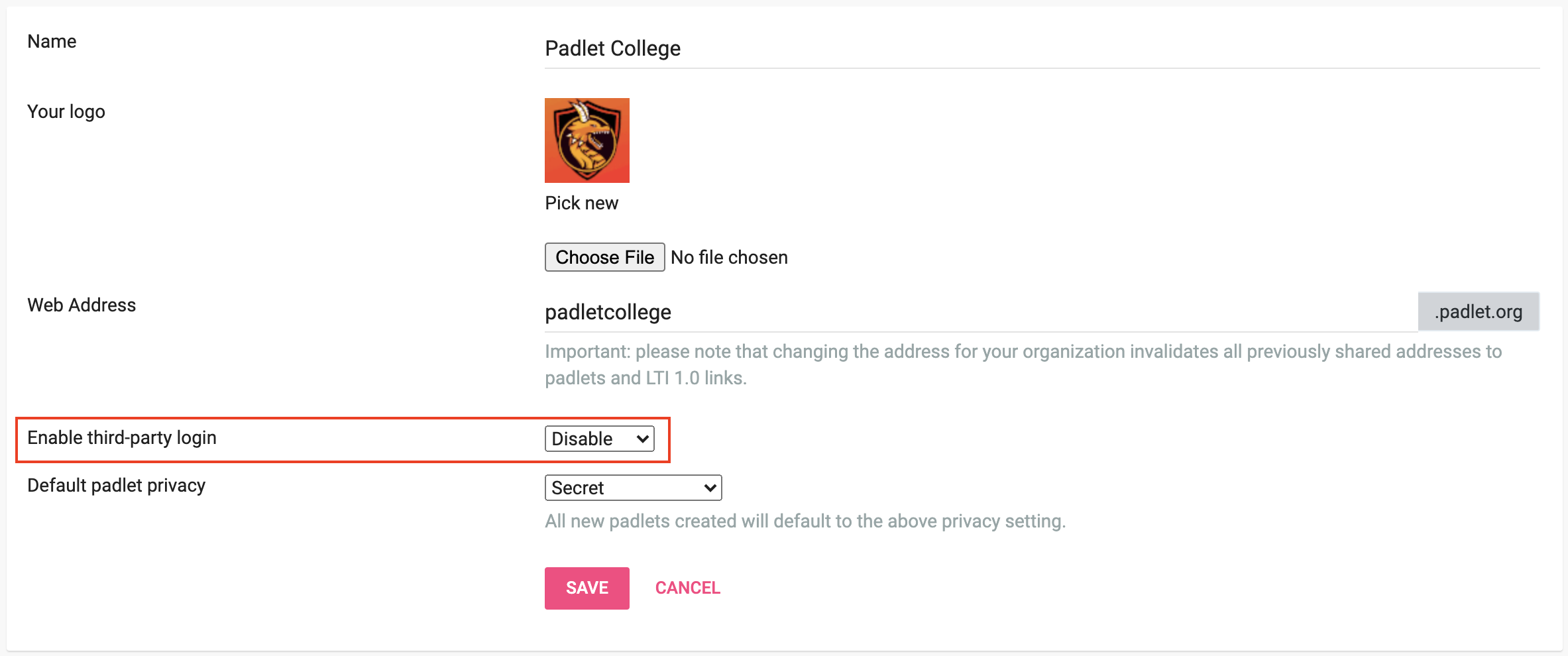 Choose the correct setting depending on your provider and click Save at the bottom.

If saved correctly, the Enable third-party login field will update to let you know that the login button is activated.

Now, when your users go to your Backpack account, they should see an option to log in through SSO.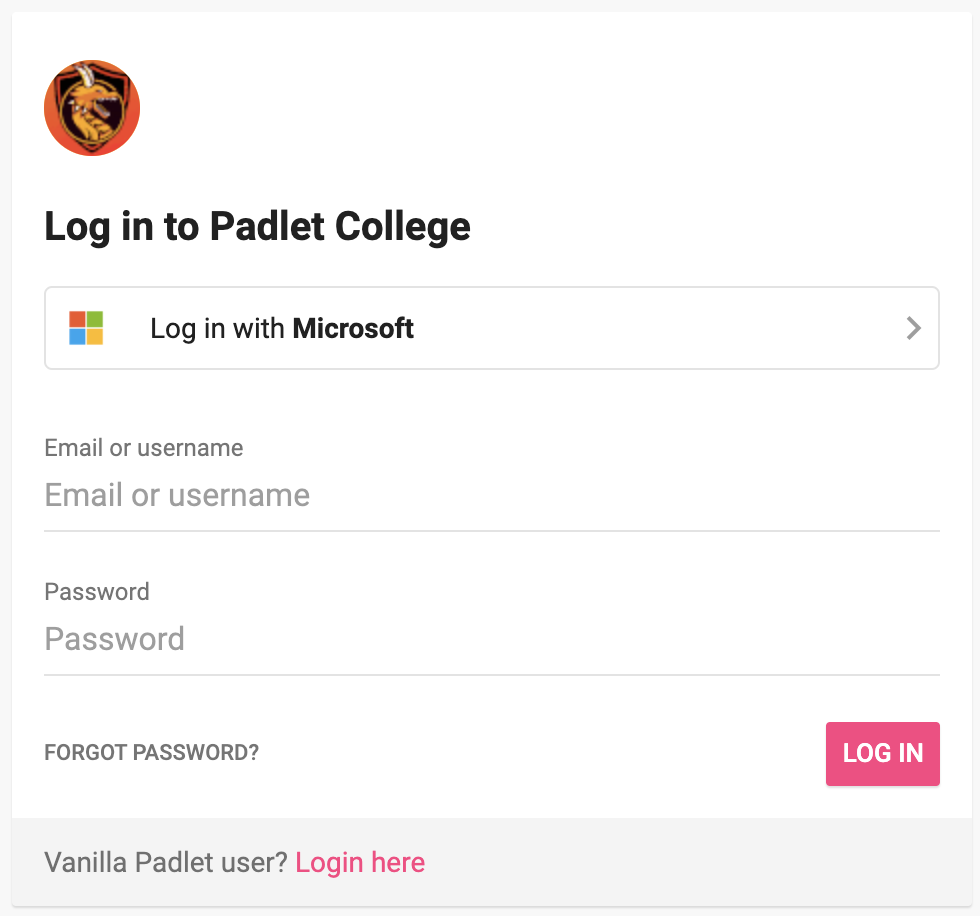 You still need to add your users to the account first before they can login with SSO. If you want to automatically create accounts for them, check out
this
article.
---
---