Change your profile picture
Your profile pic says a lot about you. In a sense, it's the face of your digital presence. All else being equal, it's better to like how your face looks. We can't help you change your face, but we can help you change your profile picture.
There are two ways to spice up your avatar on Padlet. You can upload an image you want to use as your avatar or claim one of our homemade Little Monsters (disclaimer: not affiliated with Lady Gaga but wouldn't mind a little ra-ra-ooh-la-la).
Upload an image
Uploading an image of your avatar is slightly different depending on the platform you're using.
From your dashboard, click the three-dot ellipsis (...) button on the bottom-left of your screen-- right if you're using the mobile app. Click Settings and select Basic Info.
Next, tap the current profile picture to upload a new one from your device. You can choose to upload an image, search the web, draw, use your camera or let an AI draw for you (I can't draw)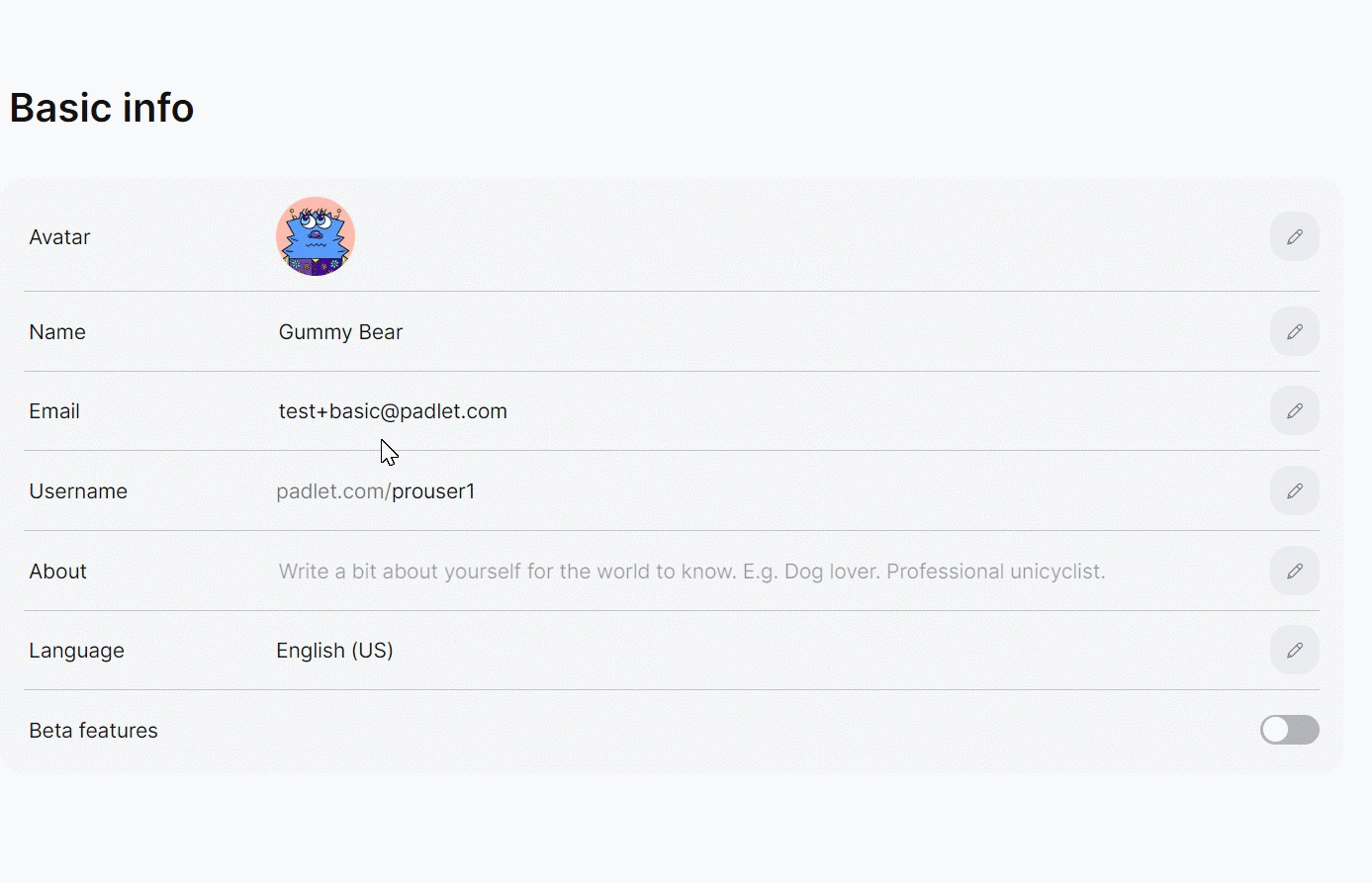 Claim your Little Monster avatar
Little Monsters are automatically generated avatars for every registered padleteer. New users are assigned a Little Monster upon registration. If you haven't claimed yours, click here: https://padlet.com/little-monsters while stocks last! Just kidding, unlimited supply, I've just always wanted to say that.
If you are a member of a Backpack account, insert /little-monsters to your domain, so it looks something like this:
meadowscollege.padlet.org/little-monsters
Avatars can be changed at any time and it only takes a couple of clicks! Happy selfie-ing!
---
---