Sign in using Classlink
You are able to allow students to log into your Backpack account with Classlink.
To set up Classlink logins, you'll need to turn on Classlink logins in your Backpack Settings.
Turn on Classlink logins
To turn on Classlink logins, first navigate from your Backpack dashboard to your Backpack Settings page.
From your dashboard, select the three-dot ellipsis button (...) on the bottom left side of your screen. Then Select Settings.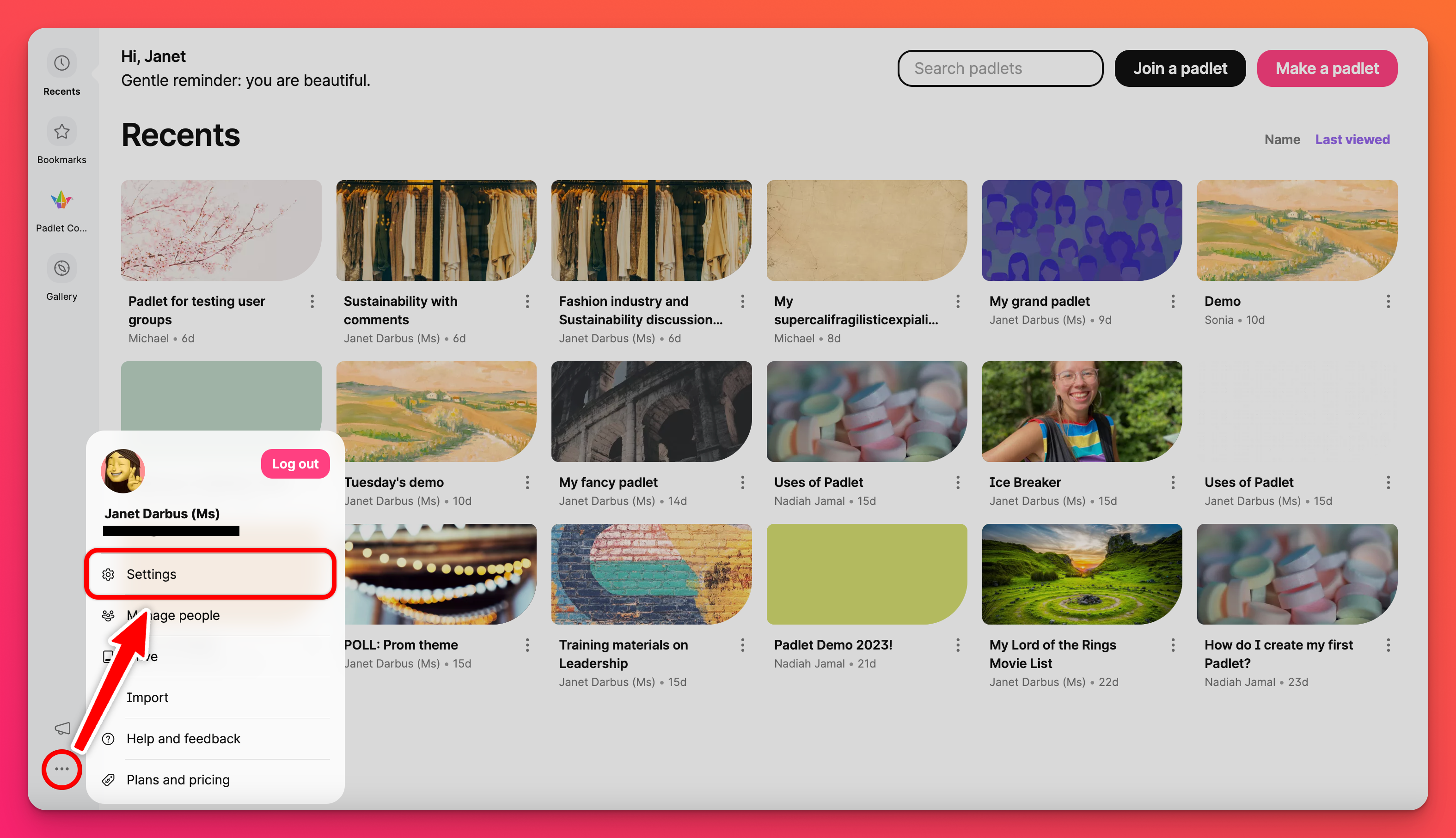 From your Settings page, select Organization info from the left side of your screen.
From this page, open the dropdown menu under "Enable third-party login" and select Classlink.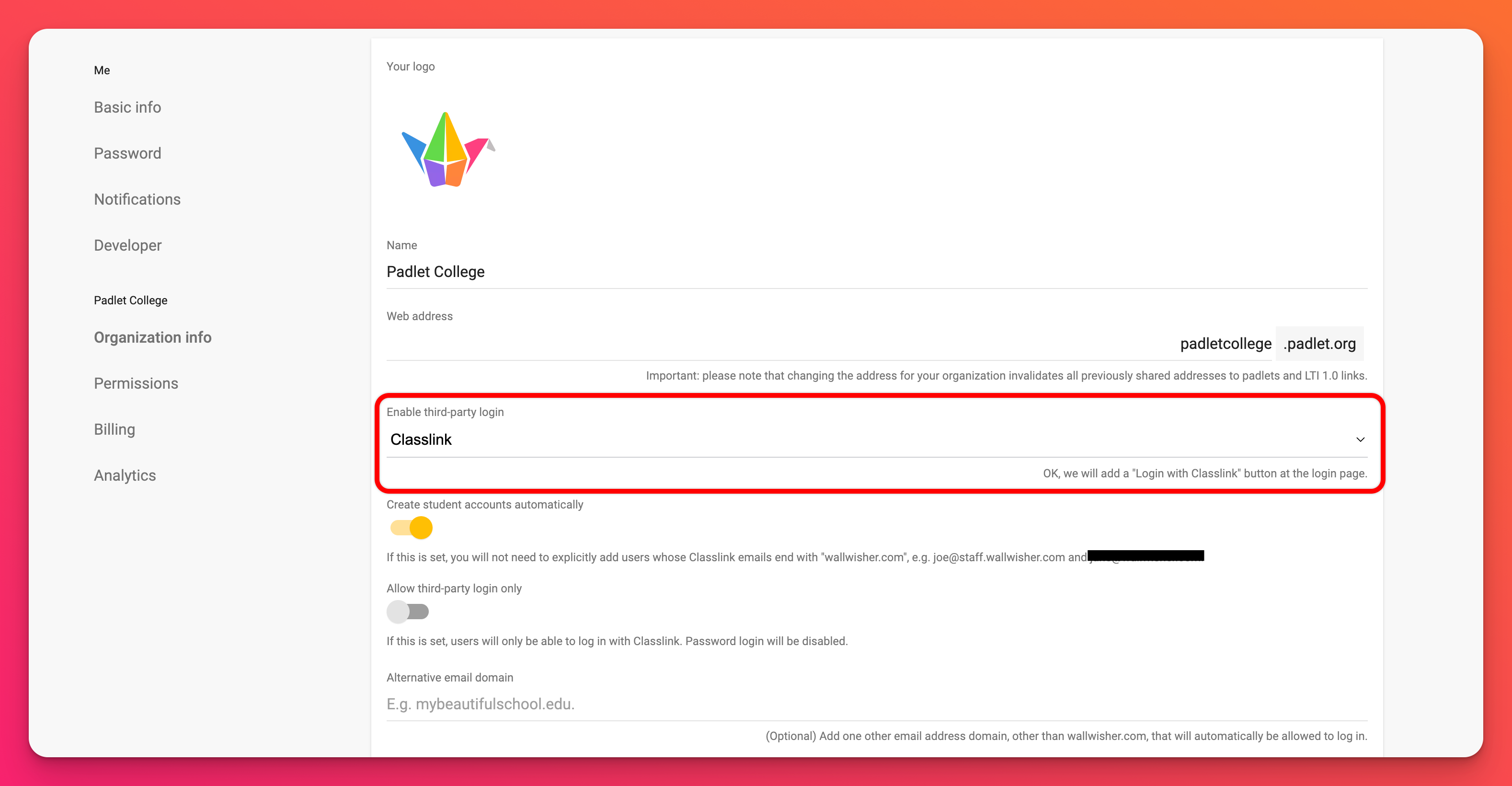 You should also toggle ON "Create student accounts automatically". This will allow students to visit your Backpack domain and log in through their Classlink accounts from day one, with no additional work necessary on your part.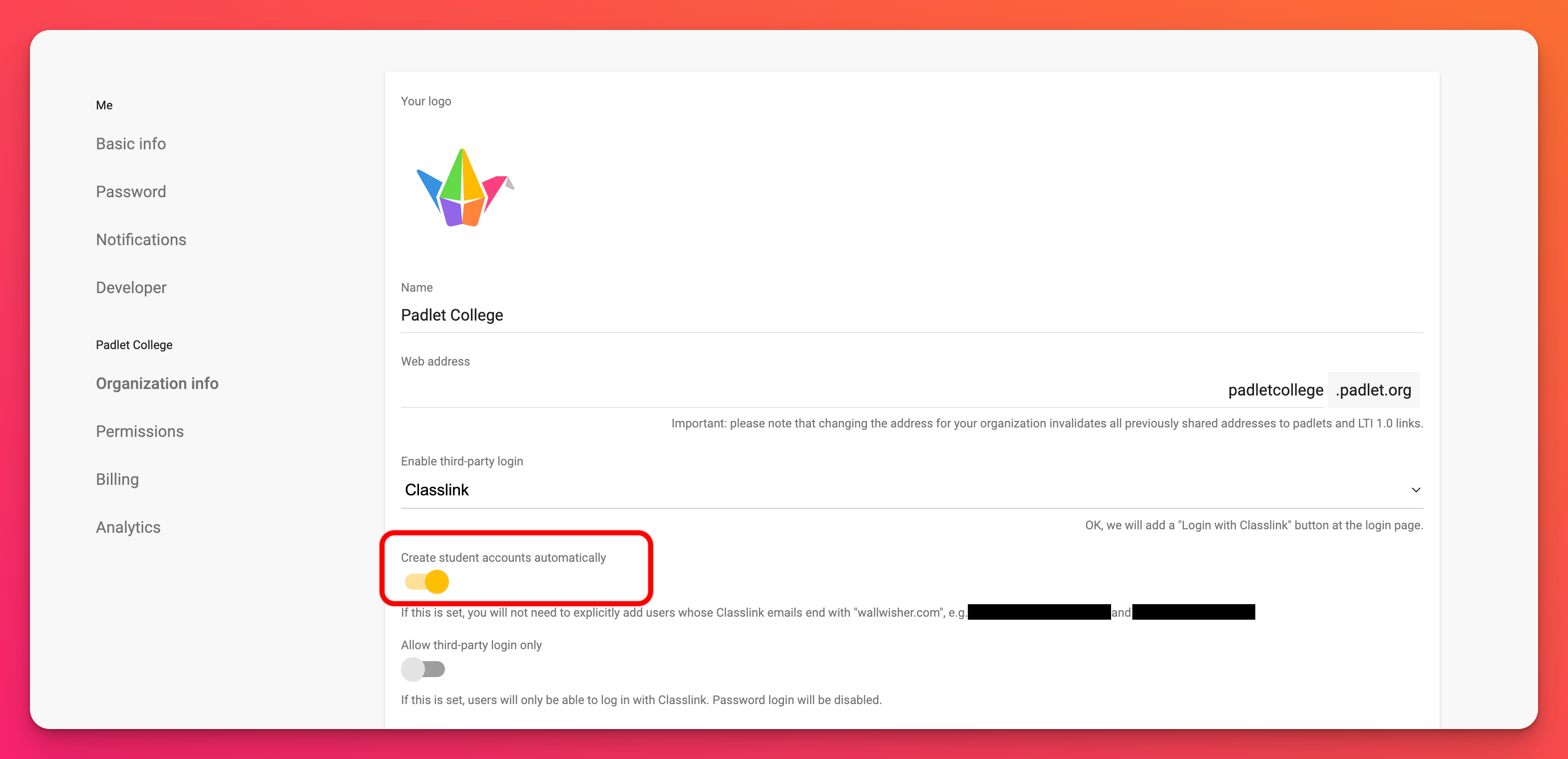 If you want to maintain more control over who has access to your backpack account, you can also toggle "Create student accounts automatically" OFF, and manually add students from Manage people, on your dashboard Settings screen.
Key in your Classlink Tenant ID, which can be found in your Classlink Management Console.
With this done, the option to log in through Classlink will appear when your Backpack members visit your Backpack domain.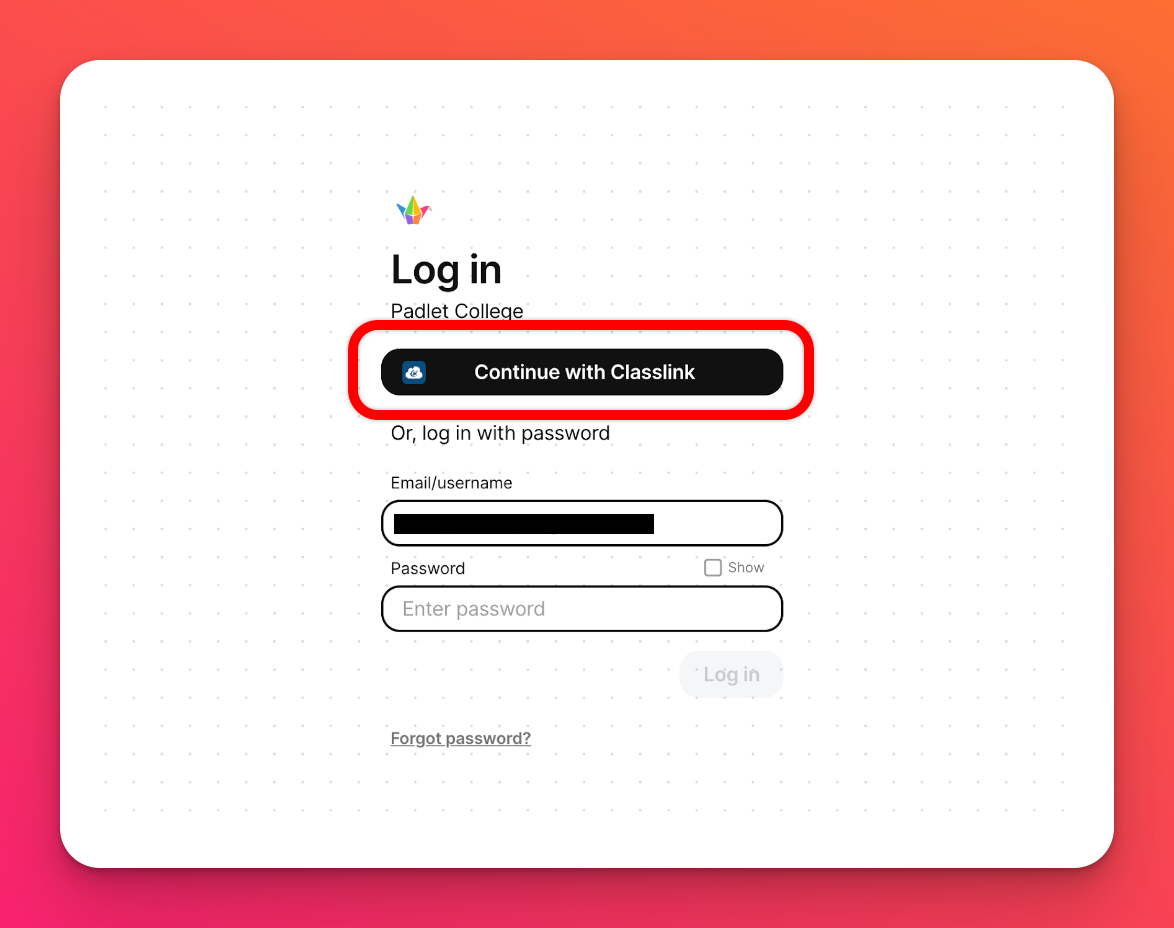 Your students will now be able to log into your backpack account with their Classlink logins.
---
---