How to copy and transfer posts?
Let's say you found this really cute post with a photo of a dog and you want to put it on your own padlet, here's how to copy or transfer a post to your own padlet :)
Find a post you like.

Open post options.
Click or tap on the vertical three dots to open up post options. Then click on Transfer post or Duplicate post.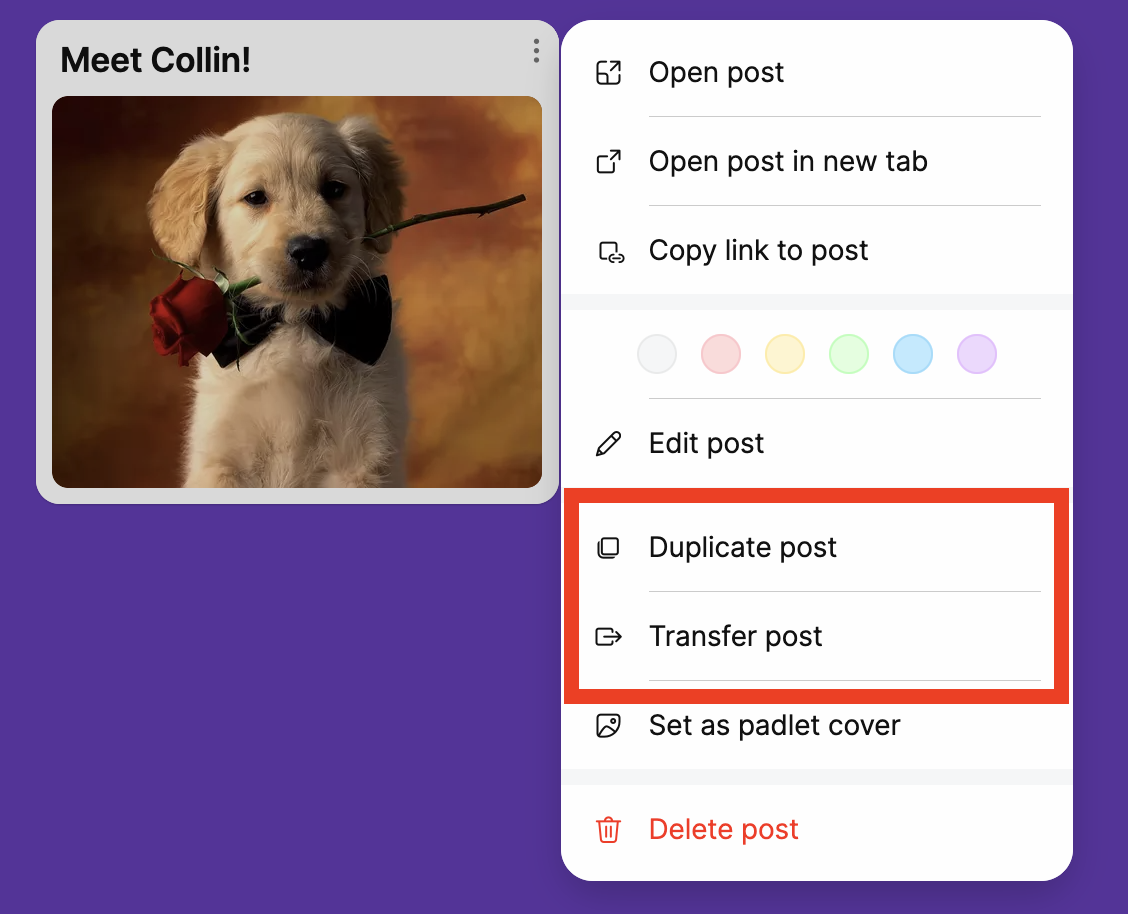 Where to?
A menu should appear on the right side of your screen allowing you to select where the post should go, a new or existing padlet.
P.S. You can only copy/transfer one post to one padlet at a time!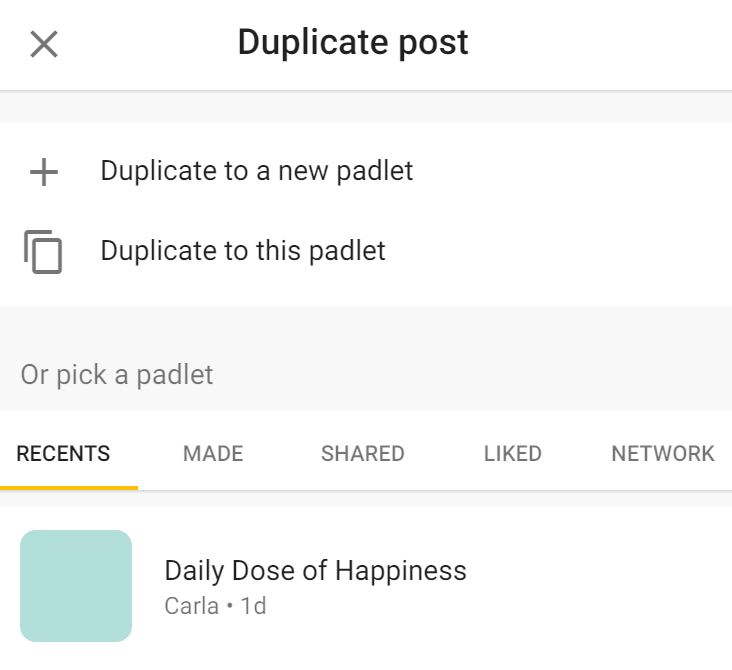 This option is available only to the padlet owner and members with the 'Can Edit' permissions.
---
---