How do I use the My Portfolio wall?
You have a student account under your school's subscription and wonder what the My Portfolio wall is? Well, the Portfolio acts as a hub to collate all the work that you have contributed to, also an easy way for both teachers and students to track progress and student activities.
My Portfolio is available for students under Backpack subscription

So how exactly do you use this wall? Easy. For example, you've contributed in an assigned padlet and would like to have it copied over your Portfolio, all you have to do is click the three dots on the top right of your submission and press "Copy Post". There will then be a pop-up for you to choose the Portfolio padlet.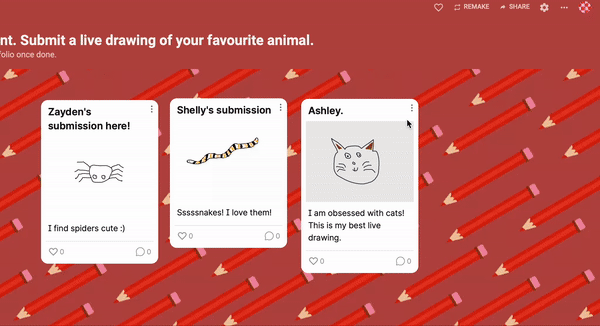 Once selected, you will be prompted with a Go To Padlet notification on the top of your wall, and voila! You will now see your copied assignment in your Portfolio.

For teachers: To easily monitor students' portfolios, simply change the username in the URL. Example: myschool.padlet.org/studentusername/portfolio.
---
---