What is the difference between cancelling a subscription and deleting an account?
Canceling a subscription refers to stopping payment for any paid subscription for Gold, Platinum, Backpack, and Briefcase accounts.
Deleting an account refers to permanently removing your account from Padlet. When you delete your account, your account, your padlets, and all the posts on your padlets created within it will be deleted.
These actions can be taken from the Settings page.
Cancel your subscription
Click your profile photo in the upper right corner
Go to Settings -> Billing
Click Downgrade on the free Neon option. When you select this option you may not be able to create new padlets but you will retain access to the padlets you've made and you may receive a prorated refund for the duration of time left on your plan. Check our refunds policy to see if a refund is available to you.
Delete your account
To delete your account, go to your Settings page, click on Delete account and follow the instructions to delete your account.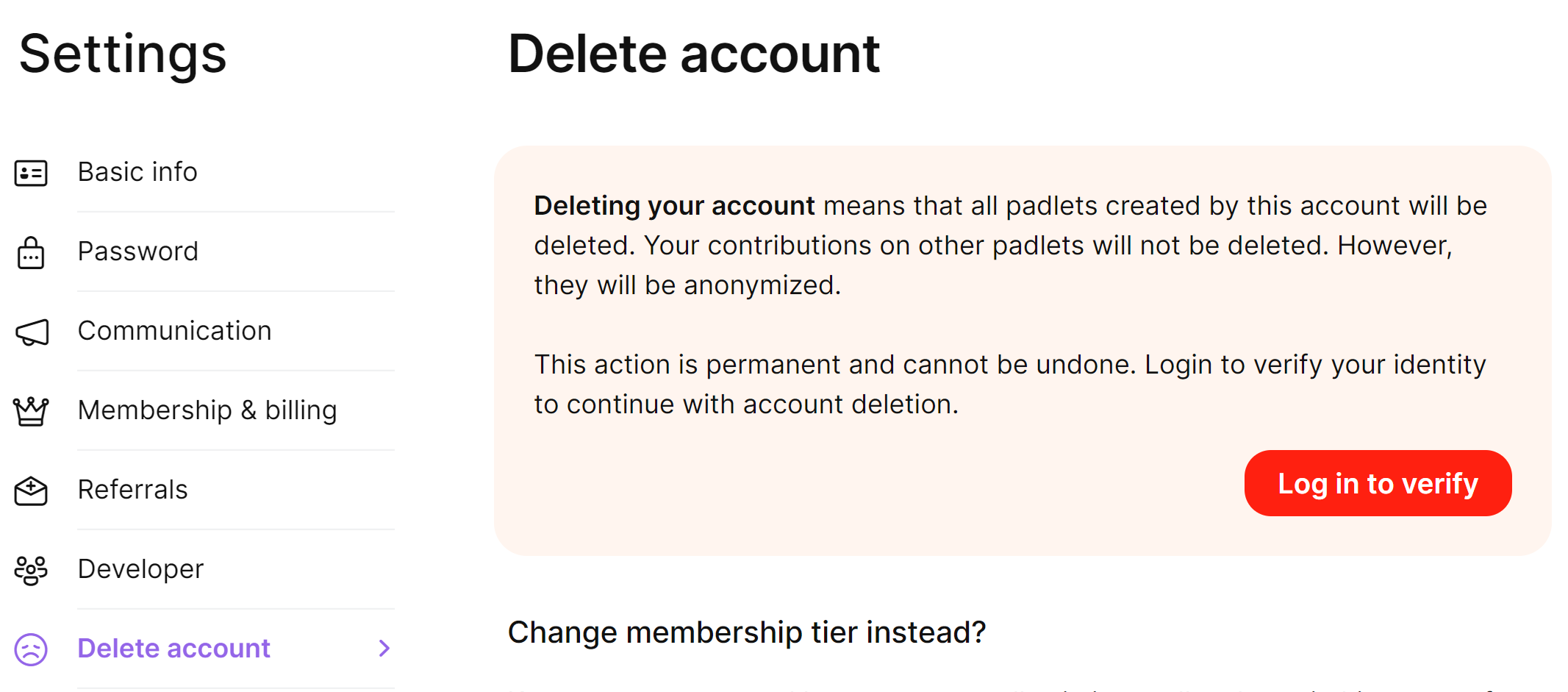 ---
---