How do I capture a video on padlet?
You can put almost any kind of file on a post in your padlet and that includes videos. Here's how to record a video on Padlet and add it to your post.
From your padlet, start a new post by typing 'c' on your keyboard or clicking the + icon on the bottom-right of your screen
Click the ellipsis button ( ... ) on the right side of the post composer
Click the camera icon titled "Video Recorder"
Begin your video recording by clicking the camera icon. End it by clicking the pause icon.
Save your video and submit the post!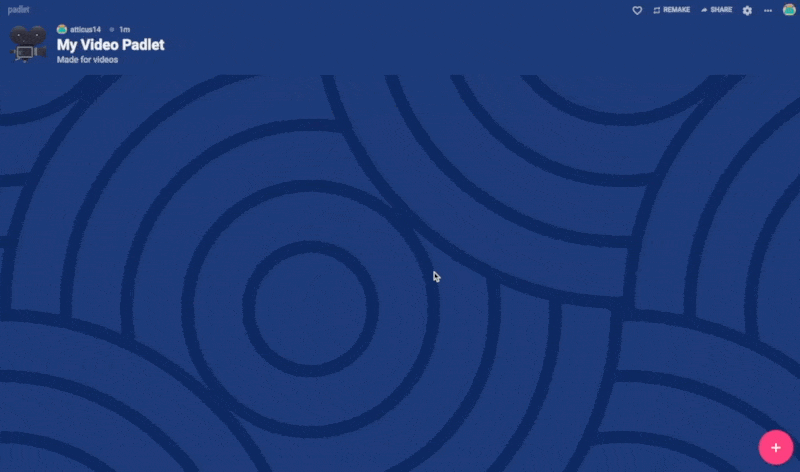 You will be able to pause and record the video any number of times.
Video recording is currently available for the following devices:
Chrome, Edge, Firefox, and Opera browsers on Windows and macOS
Chromebooks
iOS Safari
Android Chrome
---
---