How do I assign user roles in bulk?
Padlet Backpack and briefcase have certain user roles which provide more or fewer account permissions. Only the administrators can change the roles and may do so individually or in bulk.
Administrators and teachers can see what type of role each member has from the Manage People page. 
To change the registered user's role:
Sign in to your Padlet Backpack or Briefcase account.
On the homepage, click the three dots (...) > Manage People.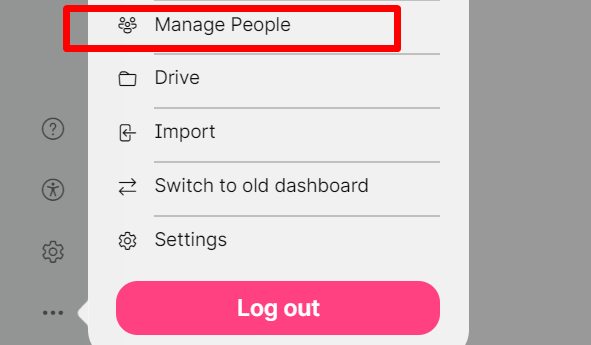 Yes, for now, the button for Bulk Change Roles button will be greyed out. Continue with step 3.
Tick the designated boxes for the user.

Once ticked, click or tap Bulk Change Roles.
Choose the role you want for the selected users using the dropdown menu.
Finally, click Change Roles.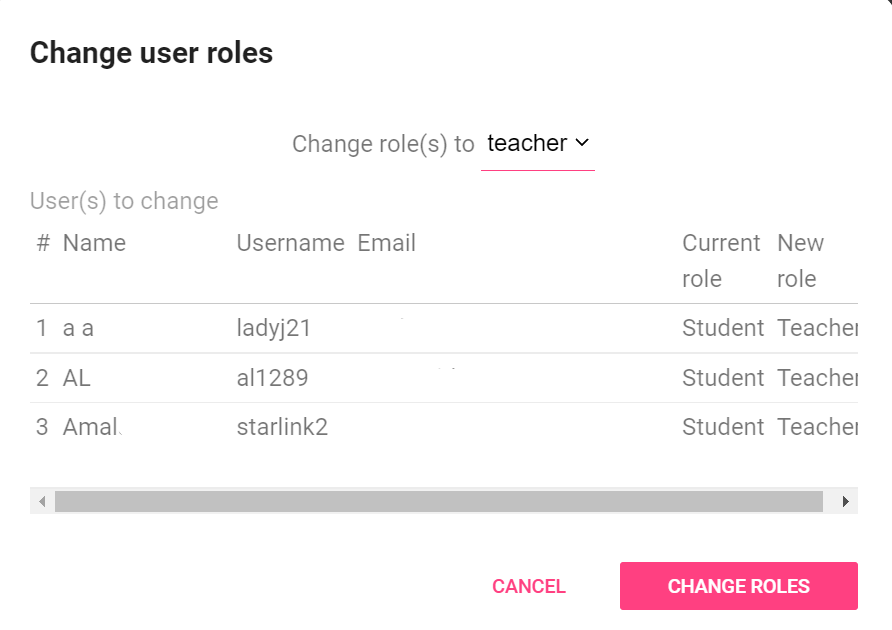 ---
---