How do I change my Backpack domain?
What is the Backpack domain?
Your Backpack domain is your school's official address. When you sign up for a Backpack account, a domain is suggested based on your institution name but you can choose any name you like.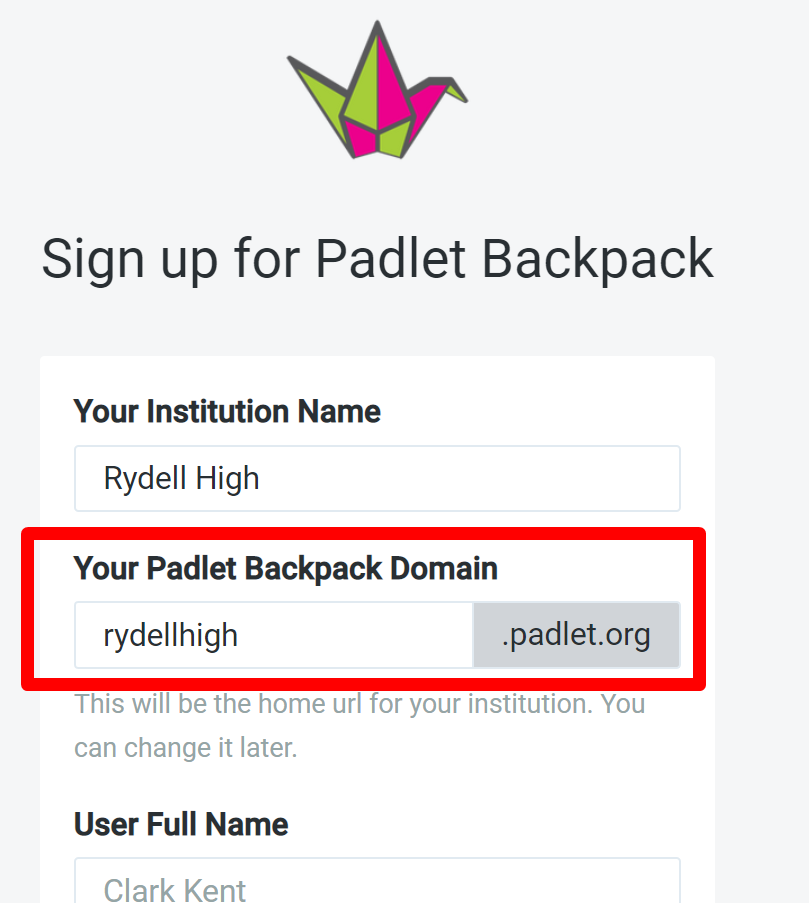 Your Backpack domain is an important part of your Backpack account because it's where every member will access their accounts. If you need to change your Backpack domain, you can follow these steps.
Only the owner of the Backpack account can change the domain.
From your Backpack dashboard, click ... > Settings.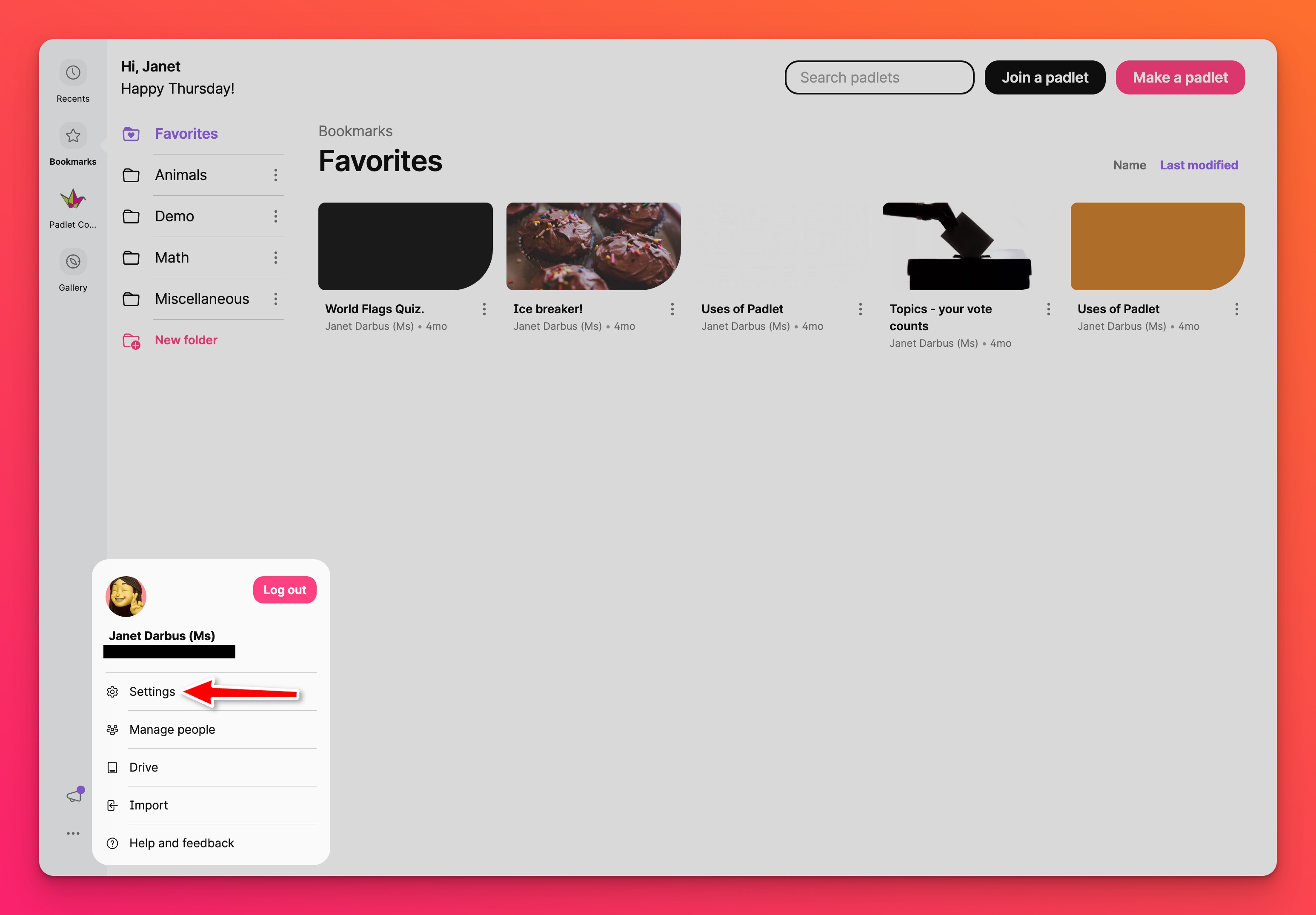 Click Organization info and find the Web Address field. This will display your current domain. Type your new domain here.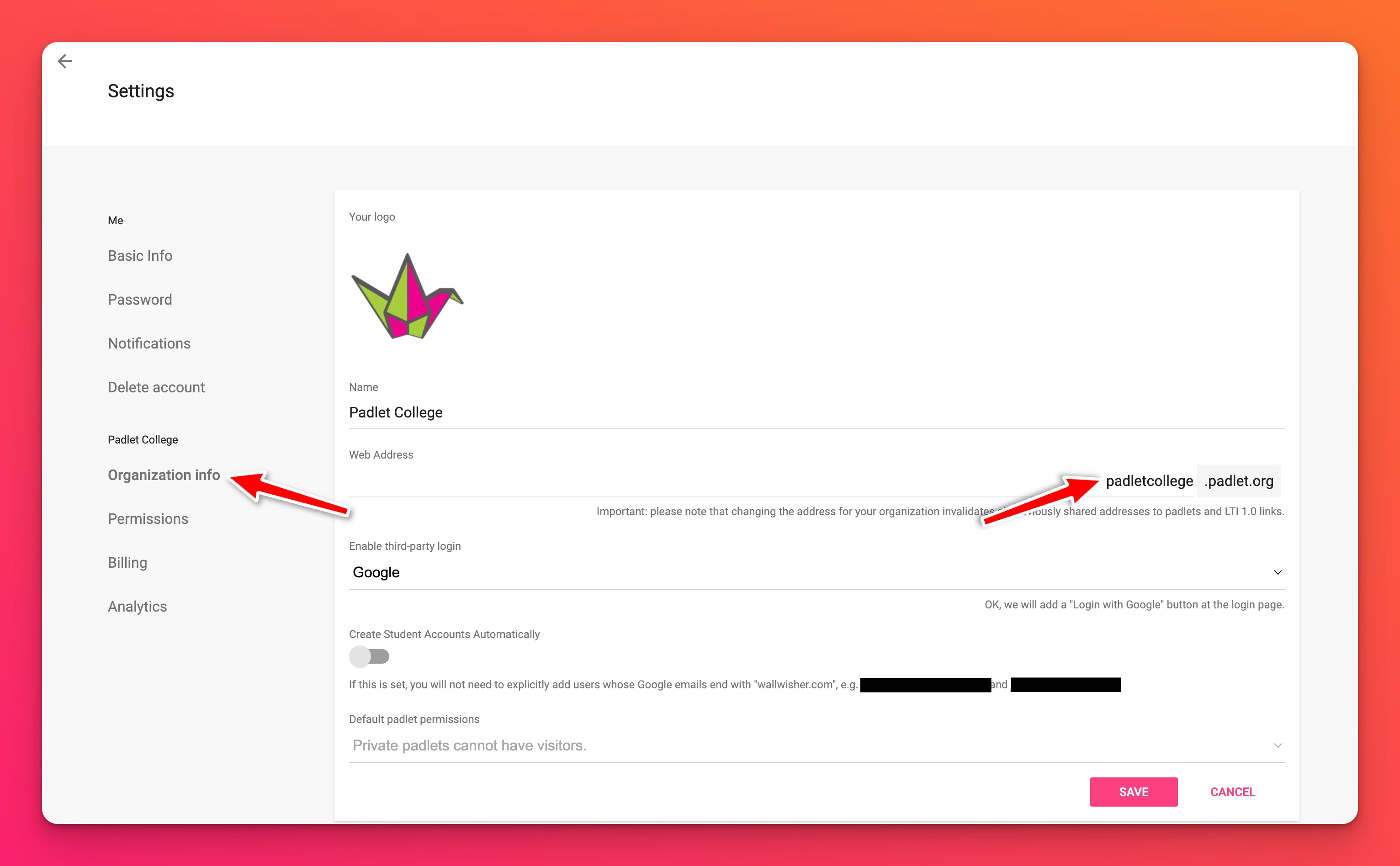 SAVE
If you must make this change, make sure everyone is informed to avoid confusion and login problems.
Every school subdomain is unique. If it shows an error, indicating that the organization already exists, you'll need to consider adding a number or using a different name for your organization.
If there's a domain your organization needs to claim, please contact us.
Changing the domain will impact all pages and padlets in your account. This means that links to all posts and padlets of each member will change. Visitors to your Backpack account will need to update their bookmarks with the new URL.
---
---